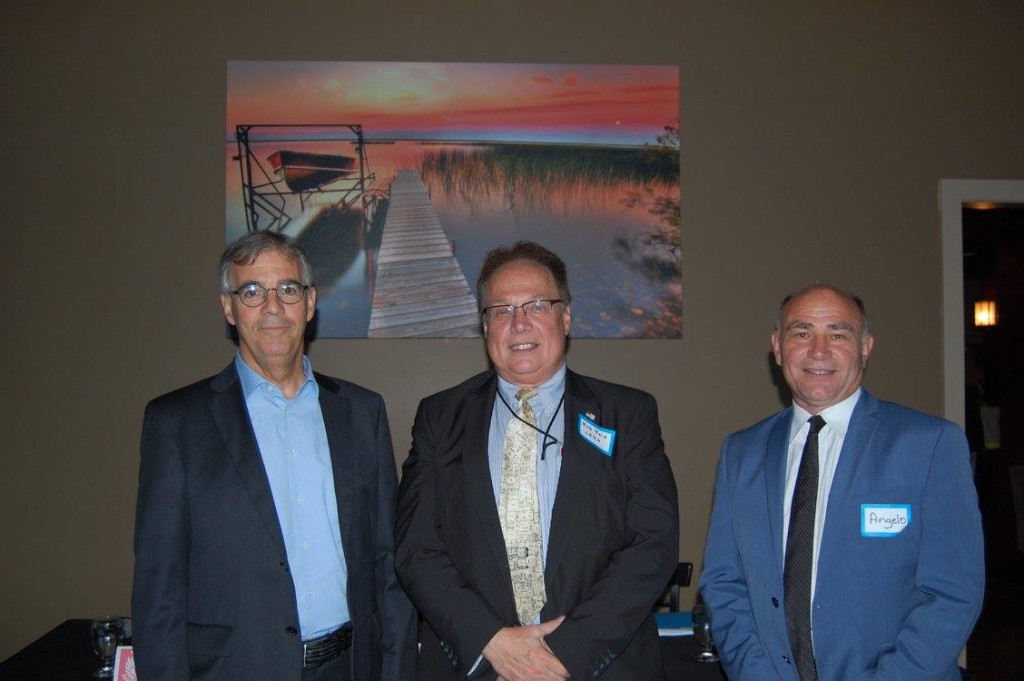 AIA West Jersey and AIA South Jersey held their annual joint meeting on September 19th 2017 at the Lake House Restaurant in Newfield, NJ.
The presentation Garden state Growth Zones: Camden and Atlantic City – Cities on the Rise was well received by the audience and produced thoughtful discussion.
Presenters Thomas Sykes, of SOSH Architects, and Robert Reid, a land use officer, discussed the Casino Redevelopment Authority [CRDA] and how they have worked to streamline the submission process. Sykes stated that involving public programs with a good sense of design enhances and revitalizes communities.
Presenter Angelo Alberto, AIA discussed the urban renaissance currently going on in Camden. He credits the Economic Opportunities act of 2013 and its associated tax credit as the 'Game Changer.' Alberto also commented you can never kill the city, it is just a matter of time before it comes back.