AIA West Jersey, AIA Jersey Shore and AIA South Jersey are hosting a tri-section meeting on May 15th. Details are below. Please RSVP to reserve your seat for all or part of the day's activities.
Join AIA NJ APAC for a great day of golf at great golf course is the opportunity to play golf with a state government official.
Register here or contact Jack Purvis, AIA for more information at jpurvis@purvis-architect.com
Come out for a unique event on Saturday 4/27: a building and grounds tour of the Red Dragon Canoe Club
where Mary Todd Lincoln stayed immediately after her husband, President Abraham Lincoln, was assassinated. The Red Dragon Canoe Club, located at the historic Shipman Mansion, privy restoration received one of the largest allocations of Historic Preservation funds from the state of New Jersey. This building and grounds restoration effort included the slate roof, plaster and restoration of the privy (outhouse). The 1-hour tour of the historic club will be followed by a CEU Brunch and Learn Presentation. Event Attendees will receive 3 AIA CEU's.
Historic Slate Roof Repairs and Interior Restoration designed by
Phillip E. Scott, RA.
with the design architect who will speak about the client relationship, the triage, how the work was phased as well as the technical details of the historic slate roof. KSK Architects Planners and Historians in Philadelphia, PA provides services in architecture, urban design, planning, and historic preservation. A focus of the practice is urban area revitalization and redevelopment.
Lee Cousins and Carl Blaetz who renovated the privy will also join us. Carl Blaetz of Long Neck Partners went through the rubble and recreated the privy based on their findings. The privy, or outhouse, if one of the last remaining of its kind in New Jersey.
The interesting part of the privy restoration is how many original pieces they found and how they created new pieces using old findings.
John Ahern of Ahern Painting will also join us to talk about the restoration of the architectural details such as using Styrofoam as a base to reconstruct the plaster ceiling molding.
The session will wrap up with a question and answer session with additional walking tour options. We look forward to seeing you then!
RSVP to Jessica O'Donnell, AIA at westjerseyaia@gmail.com or
register online
.
On Thursday March 21st the AIA West Jersey held their annual Mini Expo & Allied Member event at the Camden County Boathouse. Our 2019 Allied Members: Arc Document Solutions, Garland Industries Inc., Pella Windows & Doors, Marvin Window & Doors, Hi-Fi Sales Co., Polaris Consulting Engineers and Rulon International were in attendance handing out information on their products/companies and conversing with the West Jersey members about how they can assist with current or upcoming projects. As the West Jersey members entered they were given a bingo card with Allied Members names and conversation topics to mark off as they networked. A completed bingo card gave members the opportunity in the drawing for some prizes.
After networking with our Allied members we had CEU presentations from Bob Longo, the Chair of the Codes and Standards Committee with AIA NJ, on his experience and gained knowledge on the NJ digital sealing requirements; followed by a presentation from Rob Austin, Code Specialist from the NJ DCA, on the expected adoption of the 2018 I-Codes by New Jersey before the end of the year. Bob informed us that a digital seal is for digital transmittal only and not printing, that a digital seal must be third party verified to meet the standards and that DCA is currently the only entity in the state able to and requiring digital sealing. Rob went over the revisions that we can expect from the 2015 to 2018 codes and explained the code adoption process and timeline for the state of New Jersey.
After "The Bob and Rob Show", as they termed themselves, completed their presentation we had a little more time networking with our Allied members to try to complete our Bingo cards before handing out some fun prizes and wrapping up for the night.
It's the architecture & design event of the year!
There's no better place to learn, experience, enjoy, and connect with the architecture and design industry than A'19. Join us for three immersive days of what's new and now in architecture and design, plus a lineup you won't find anywhere else.
Our theme is Blueprint for a Better Future. Explore how design can take on some of the critical challenges facing cities—and our world—today with some of the biggest names in our industry and beyond.
We'll see you there! Register here.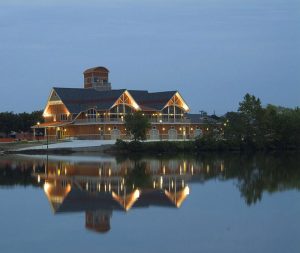 Mini Expo + Allied Member Event with CEU Dinner Presentation

DATE: Thursday, March 21
TIME: 5:30 pm to 8:30 pm
LOCATION: Camden County Boathouse
7050 North Park Drive
Pennsauken, NJ

DESCRIPTION: Join us for an evening of networking bingo with our allied members followed by a CEU presentation! Do you have questions about the New Jersey digital seal requirements? Did you know that New Jersey DCA recently went live with the 2018 I-Code (with NEC/2017 and NSPC/2018) proposal and is officially in the 60-day comment period? Join us on March 21 when we will be joined by New Jersey Department of Consumer Affairs Code Specialist Robert S. Austin who will give an overview of the items mentioned above.

COST: Associate AIA: $20.00; AIA or Emeritus or Allied Member $35.00; Guest $45.00 (Cash, Checks and Major Credit Cards accepted at the door).

ATTENDANCE RSVP: by Monday, March 18 via email to Jessica O'Donnell, AIA or register and pay online
Current List of Allied Members to be in attendance:
Marvin Windows & Doors
HiFi Sales
Thompson Becker & Bothwell LLC
Polaris Consulting Engineers, PC
Arc Documents
Pella Windows
Garland
Rulon International
Diener Brick
Price: Associate AIA $20, AIA Member / Emeritus Member $35, Guest $45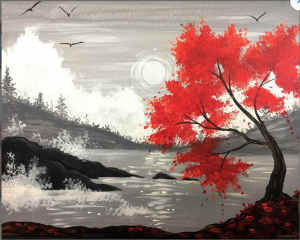 PAINT & SIP EVENT AT PINOT'S PALETTE
Join us for an evening of painting fun – we will bring snacks, you bring your beverage of choice and a friend or significant other! Doors open at 7:00pm for half an hour of networking. Painting begins promptly at 7:30pm. Seating is limited so please RSVP early.
When: Friday 2/22
Where: 921 Haddonfield Road, Cherry Hill
Thank you to our event sponsor Sherwin-Williams!
Douglas J. Derkacs
The Sherwin-Williams Company
Specification Consultant, New Jersey Districts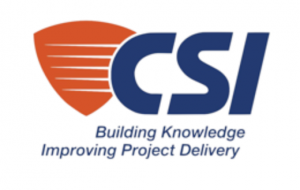 Have you ever had a burning question for a Contractor, but the time was not right? Here is your chance to ask!
CSI Philadelphia has invited highly experienced professionals to provide expertise based on decades of knowledge regarding a considerably taboo topic at hand: RELATIONSHIPS WITHIN THE CONSTRUCTION INDUSTRY
The goal for this series is to stimulate an engaging discussion with attendees in an honest and friendly environment. A moderator will facilitate each forum to maintain a cordial environment and assure questions stay on task. COME PREPARED with questions! Attendees will be relied upon for meeting material.
Visit the CSI Philadelphia website for more information and for RSVP details.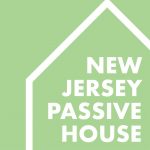 AIA West Jersey and Passive House New Jersey Present: 'Energiesprong: Retrofitting for a Sustainable Future'
DATE: Wednesday, January 23
TIME: 5:30 pm to 8:30 pm
LOCATION: Moorestown Community House 16 E Main Street Moorestown, NJ 08057
AIA West Jersey members in attendance will receive their 2019 Photography Competition Calendar. All attendees will earn 3 AIA HSW CEUs and be entered to win a door prize! (GBCI credits can be self-reported as a non-LEED specific presentation).
DESCRIPTION: Join us for our 2019 officer installation and a CEU dinner presentation by Passive House New Jersey! 'Passive House' is a building efficiency movement aimed at improving the health and welfare of the building occupant and it is taking hold in the United States. What if there was a way to retrofit an existing building to meet these strict energy efficiency standard principles and have those energy savings pay for the retrofit? Holland has been able to achieve this type of performance and proforma in their 'Energiesprong' program and the presenters from New Jersey Passive House will tell you how they were able to accomplish this. The presentation will focus on several case studies and lesson learned from the architects, engineers, builders, and building owners. The presenters will highlight solutions and challenges to retrofitting a building to 'zero on the meter' with factory fabricated wall panels while the building remain occupied. They will discuss the financial model from Holland and how can we build a marketplace to replicate this North America.
COST: Associate AIA: $20.00; AIA or Emeritus or Allied Member $35.00; Guest $45.00. AIA West Jersey members will receive their 2019 photography contest calendars and there will be door prizes!
ATTENDANCE RSVP: by Monday, January 20 to Jessica O'Donnell, AIA at westjerseyaia@gmail.com or register and pay online.
Allied Member Showcase Tables: Thompson, Becker, Bothwell LLC


AIA Career Center offers information for all members regardless of experience.
Continuing Education
We make it easy to stay at the top of your field with courses on trending topics and a transcript service that keeps track of your AIA Learning Units. In addition to meeting your AIA continuing education requirements, these courses are accepted by most state licensing boards.
Find a Job
Search open jobs. Post your resume. Set up job alerts.
Knowledge Communities
Connect, discuss and share your knowledge in 20+ interest areas.
Emerging Professionals
We're the authoritative voice and resource for architecture students, recent graduates and newly licensed architects.
Scholarships
From college scholarships to financial support for the Architect Registration Exam, we offer several programs that help support students and aspiring architects.
Grants & Fellowships
Research improves practice, and funding makes it possible. We're proud to support it with these grants and fellowships.