AIA West Jersey Emerging Professionals, and all members are invited to attend this glass working class at Salem County Community College. Space is limited – register today!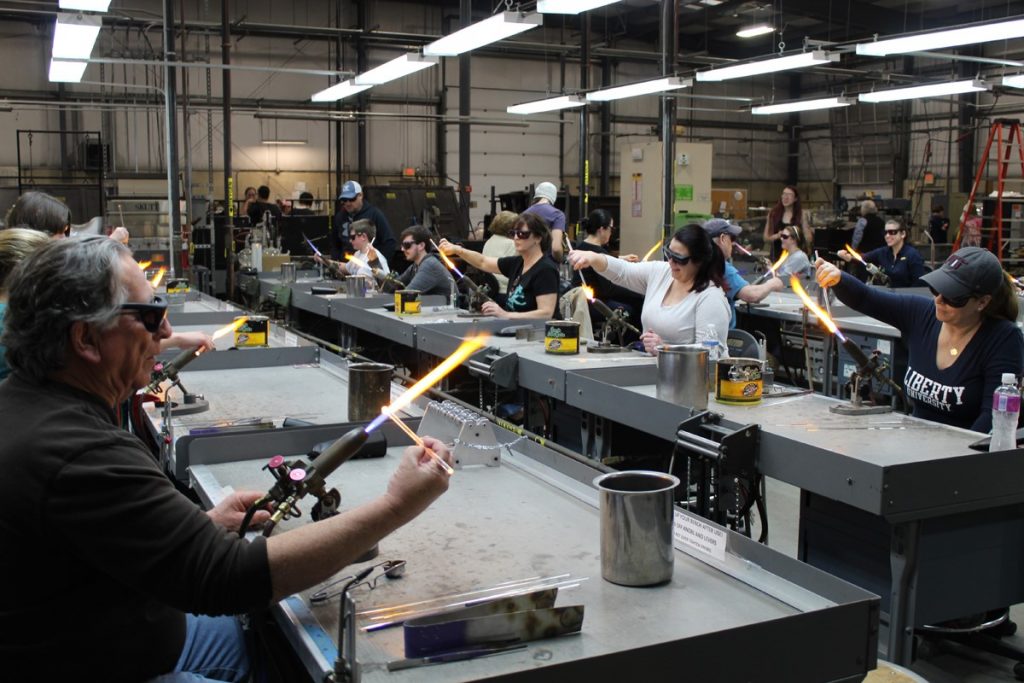 Event Date:
Sunday, November 11, 2018 – 1:00pm to 4:00pm
Location:
Salem Community College Samuel H. Jones Glass Education Center
Address:
286 Welchville Road, Alloway, NJ 08079
Description:
Flameworked Fall Pendants and More, 3 hour hands on workshop session.
We will use autumn leaves as our inspiration for this workshop! Attendees use heat, gravity and simple tools to create their very own glass pendants and other decorative items at the torch. No glass experience necessary. Ages 10 and up. Under 18 must be accompanied by an adult.
AIA Members and one guest (1) will receive a discounted rate for this workshop:
Only $20.00 (more than 50% off)
Register for this course via this special link: http://weblink.donorperfect.com/nov18gwsdc
In addition SCC's Glass Club's will have a sale featuring handmade glass including pumpkins, flowers, jewelry, vases and paperweights from 12:30 p.m. to 4 p.m. Guests not participating in the workshop may visit the Glass Education Center to check out the studio and see glass making at no charge.
Since seating is limited, early registration is highly encouraged.