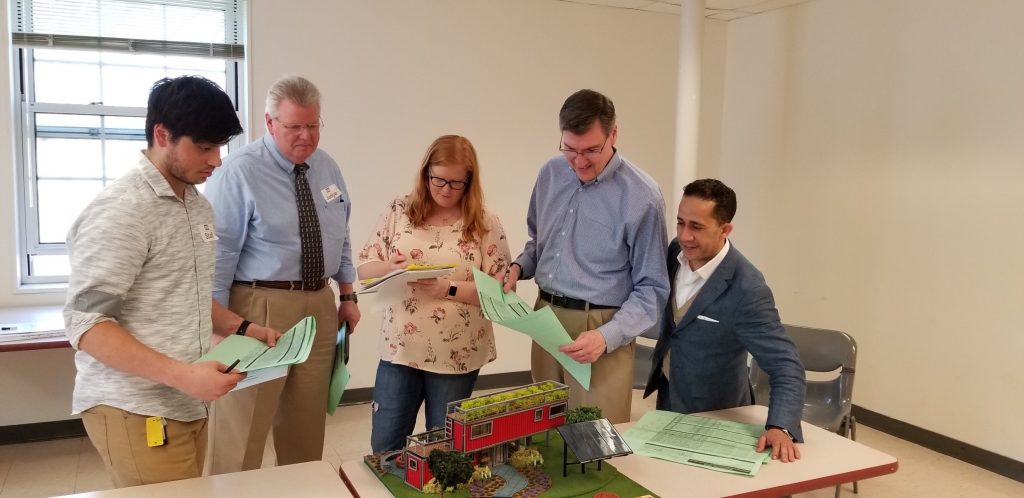 Saturday April 14, 2018 at the College of New Jersey in Ewing, New Jersey was the site of the NJ – "TSA (Technology Student Association)" High School Conference which included representation from High Schools from all over the State of New Jersey. The competitive event categories were: 3D Animation, Animatronics, Architectural Design, Biotechnology Design, Coding, Computer-Aided Design – Architecture, Computer Integrated Manufacturing, Engineering Design, etc.
In reference to the Architectural Design Category, the students were tasked with the design of a Tiny House that can be built using modern shipping containers as the basic shell for a structure. The project included the following:
• Research on small and tiny houses.
• The design should maximize the use of limited space for living.
• Include innovative storage concepts.
• Must have a living area, kitchen, laundry facilities, half bath, full bath, and two bedrooms.
• The containers are (2) 40'-0" long containers.
• Only the height of the containers can be altered, etc.
• LEED sustainable features, etc.
• Structure must be able to be taken apart and moved to another site. Cannot be built on a movable trailer structure.
The students had to do the design and documentation over the school year and meet a checklist of items as part of their deliverables.
Alison Goeke the state adviser for NJ TSA asked AIA New Jersey for volunteers that would be interested in being jurors for the event. Sean Cuddahy, AIA (current President of AIA-Central). Bob O'Reilly, AIA (AIA-West Jersey Trustee), and John Lyon, AIA (AIA-Central member) were the jurors representing AIA-new Jersey along with Anne Goodman (a recent graduate of TCNJ's iSTEM program and current teacher), and Mike Scilla (a junior at TCNJ and who participated in TSA in high school).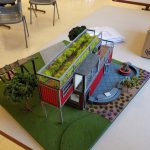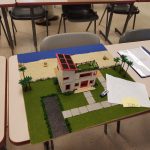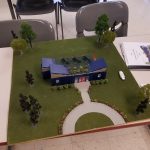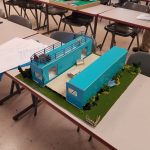 There were 17 entries from 17 different high schools. The entries were evaluated on the completeness and quality of the documentation submitted, their approach and understanding of the design problem, the quality and completeness of the drawings and model.
The quality and understanding of the design problem was impressive. There was also 3D printing of the storage container and furniture used by some of the students (noting they are only in high school). It was a great time had by all and great opportunity for AIA New Jersey to contribute to this great event.