Happy New Year: Upcoming 2018 Events
Happy New Year from AIA West Jersey!
In 2018, we have a number of events, socials and tours planned for our members. Please mark your calendars for the dates below:
January 11th: Officer Installation Dinner. This year the event will be held at the Markeim Arts Center in Haddonfield, NJ. Join us for light fare and beverages at this local art gallery and studio, as 2018 officers are officially installed by Verity Frizzel, AIA, 2018 President of AIA New Jersey. In addition, Gary Chiumento, Esq. of Chiumento McNally LLC will present "Lessons Learned: A Case Study on Architectural Practice and the Selection and Use of Building Classifications Issues." Attendees will learn about a recent case litigated by the firm, with attention to practices that helped or hurt the architect's case. Course CEUs pending approval. Additional event details will be released very shortly.
February 15th: Emerging Professionals Social. Join AIA WJ Emerging Professionals (EPs) at Bury the Hatchet in Cherry Hill, NJ for a fun and unique social event. Meet Lauren Harris, Assoc. AIA, our new EP Section Director for 2018, learn about upcoming events for the year and volunteer to help out at future events. Full event details will be coming soon, please keep an eye on your inbox.
March 2018: Building Tour. AIA West Jersey leaders are currently working on a tour of a local manufacturing facility on a Saturday in March 2018. Stay tuned!
We look forward to seeing you at an event or three this year.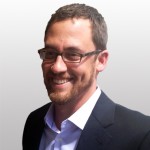 Mark Barone, AIA
2018 President