Allied Member Event: DuBell Lumber Co. – April 27, 2017

AIA West Jersey invites the membership to attend AIA WJ Allied Member, DuBell Lumber Company's AIA-Credit Program on April 27th, 2017.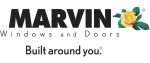 AIA WJ Allied Member, Marvin Windows and Doors will be presenting at the event.  RSVP directly to Ed Evans at Dubell via the link below.
Dubell Lumber Company Announces AIA-Credit Architects Lunch and Learn Program
Medford, NJ – Thursday, April 27, from 8am-1pm, DuBell Lumber Company of Southern New Jersey is launching the first in a series of Architects Lunch & Learn events for 2017.
For over 95 years, DuBell Lumber Company, with its seven South Jersey-area locations, has been a leader in the building industry, specializing in architectural millwork, kitchens, baths, decks, lumber, trusses and building components. Beginning in April, DuBell will offer architects multiple opportunities to network with their peers, enjoy a free lunch, learn about proven products from leading building and home improvement-industry manufacturers, and earn 3 HSW AIA Continuing Education Credits. The first event will be held at the Camden County Boathouse in Pennsauken, right on the banks of the Cooper River and just seconds off of Route 70.
The Camden County Boathouse, DuBell's choice for the premiere Lunch & Learn, was built in 2006 and designed by one of New Jersey's notable architectural firms, SOSH, of Atlantic City. DuBell Marketing Director, Ed Evans said, "It's one of the most striking and attractive architectural structures around Cooper River and the surrounding area, so we thought it was the perfect place to invite architects for a lunch and learn."
The Dubell Lumber Company Architect Lunch & Learns are free educational events, open to all architects.
The April 27th Lunch & Learn will offer three seminars. Attendance at each seminar will earn one (1) AIA HSW Health, Safety, and Welfare credit. A total of three (3) credits may be earned at this event.
April 27th sponsors and presenters include:
Fritz Winterle, CDT, Super Enterprises/Marvin Windows
Laura Hays, Trex
John Pepe, Versatex Trimboard
Ed Evans, DuBell Lumber Co.
Program details:
8am-8:30am: Registration, morning refreshments
8:30am-9:30am:  Session 1 – PVC 101: The Benefits & Uses of Cellular PVC Trim
Presented by John Pepe, Versatex
9:45am-10:45am: Session 2 – Steel Deck Framing for Composite Decking
Presented by Laura Hays, Trex
11am- 12:00pm: Session 3 – AAMA Standards for Fenestration Products: Substrates and Finishes
Presented by Fritz Winterle, CDT, Super Enterprises / Marvin Windows
Noon-1pm: Box Lunch – Participants are encouraged to stay, eat lunch & network
Admission to this event is free, however seating is limited so we ask that participants pre-register. Architects may register online on DuBell Lumber Company's Facebook Page: www.Facebook.com/DuBellLumber or by calling Michelle Lennox at DuBell Lumber Co. (609)969-6112.
To Register Online:
https://www.eventbrite.com/e/dubell-architect-lunch-learn-tickets-32336438157