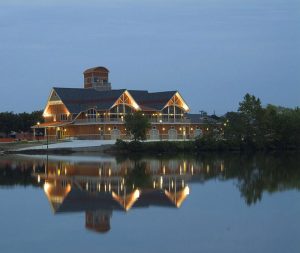 Mini Expo + Allied Member Event with CEU Dinner Presentation

DATE: Thursday, March 21
TIME: 5:30 pm to 8:30 pm
LOCATION: Camden County Boathouse
7050 North Park Drive
Pennsauken, NJ

DESCRIPTION: Join us for an evening of networking bingo with our allied members followed by a CEU presentation! Do you have questions about the New Jersey digital seal requirements? Did you know that New Jersey DCA recently went live with the 2018 I-Code (with NEC/2017 and NSPC/2018) proposal and is officially in the 60-day comment period? Join us on March 21 when we will be joined by New Jersey Department of Consumer Affairs Code Specialist Robert S. Austin who will give an overview of the items mentioned above.

COST: Associate AIA: $20.00; AIA or Emeritus or Allied Member $35.00; Guest $45.00 (Cash, Checks and Major Credit Cards accepted at the door).

ATTENDANCE RSVP: by Monday, March 18 via email to Jessica O'Donnell, AIA or register and pay online
Current List of Allied Members to be in attendance:
Marvin Windows & Doors
HiFi Sales
Thompson Becker & Bothwell LLC
Polaris Consulting Engineers, PC
Arc Documents
Pella Windows
Garland
Rulon International
Diener Brick
Price: Associate AIA $20, AIA Member / Emeritus Member $35, Guest $45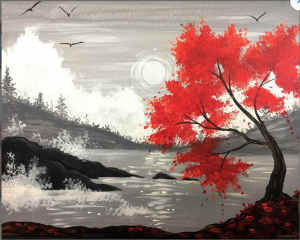 PAINT & SIP EVENT AT PINOT'S PALETTE
Join us for an evening of painting fun – we will bring snacks, you bring your beverage of choice and a friend or significant other! Doors open at 7:00pm for half an hour of networking. Painting begins promptly at 7:30pm. Seating is limited so please RSVP early.
When: Friday 2/22
Where: 921 Haddonfield Road, Cherry Hill
Thank you to our event sponsor Sherwin-Williams!
Douglas J. Derkacs
The Sherwin-Williams Company
Specification Consultant, New Jersey Districts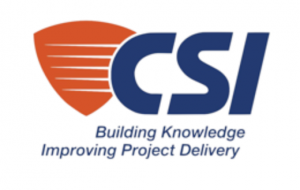 Have you ever had a burning question for a Contractor, but the time was not right? Here is your chance to ask!
CSI Philadelphia has invited highly experienced professionals to provide expertise based on decades of knowledge regarding a considerably taboo topic at hand: RELATIONSHIPS WITHIN THE CONSTRUCTION INDUSTRY
The goal for this series is to stimulate an engaging discussion with attendees in an honest and friendly environment. A moderator will facilitate each forum to maintain a cordial environment and assure questions stay on task. COME PREPARED with questions! Attendees will be relied upon for meeting material.
Visit the CSI Philadelphia website for more information and for RSVP details.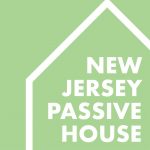 AIA West Jersey and Passive House New Jersey Present: 'Energiesprong: Retrofitting for a Sustainable Future'
DATE: Wednesday, January 23
TIME: 5:30 pm to 8:30 pm
LOCATION: Moorestown Community House 16 E Main Street Moorestown, NJ 08057
AIA West Jersey members in attendance will receive their 2019 Photography Competition Calendar. All attendees will earn 3 AIA HSW CEUs and be entered to win a door prize! (GBCI credits can be self-reported as a non-LEED specific presentation).
DESCRIPTION: Join us for our 2019 officer installation and a CEU dinner presentation by Passive House New Jersey! 'Passive House' is a building efficiency movement aimed at improving the health and welfare of the building occupant and it is taking hold in the United States. What if there was a way to retrofit an existing building to meet these strict energy efficiency standard principles and have those energy savings pay for the retrofit? Holland has been able to achieve this type of performance and proforma in their 'Energiesprong' program and the presenters from New Jersey Passive House will tell you how they were able to accomplish this. The presentation will focus on several case studies and lesson learned from the architects, engineers, builders, and building owners. The presenters will highlight solutions and challenges to retrofitting a building to 'zero on the meter' with factory fabricated wall panels while the building remain occupied. They will discuss the financial model from Holland and how can we build a marketplace to replicate this North America.
COST: Associate AIA: $20.00; AIA or Emeritus or Allied Member $35.00; Guest $45.00. AIA West Jersey members will receive their 2019 photography contest calendars and there will be door prizes!
ATTENDANCE RSVP: by Monday, January 20 to Jessica O'Donnell, AIA at westjerseyaia@gmail.com or register and pay online.
Allied Member Showcase Tables: Thompson, Becker, Bothwell LLC


AIA Career Center offers information for all members regardless of experience.
Continuing Education
We make it easy to stay at the top of your field with courses on trending topics and a transcript service that keeps track of your AIA Learning Units. In addition to meeting your AIA continuing education requirements, these courses are accepted by most state licensing boards.
Find a Job
Search open jobs. Post your resume. Set up job alerts.
Knowledge Communities
Connect, discuss and share your knowledge in 20+ interest areas.
Emerging Professionals
We're the authoritative voice and resource for architecture students, recent graduates and newly licensed architects.
Scholarships
From college scholarships to financial support for the Architect Registration Exam, we offer several programs that help support students and aspiring architects.
Grants & Fellowships
Research improves practice, and funding makes it possible. We're proud to support it with these grants and fellowships.
Calling all Allied Members!
Join AIA West Jersey for 2019 as we offer unique networking opportunity for businesses to promote products and services directly to the local design community. Through an annual sponsorship you can join the Allied Membership in our section, as well as maximize exposure for your product or service at every event held by our section throughout the year. We've created numerous sponsorship packages to meet your budget and marketing goals.
We are excited for our 2019 events and have made several enhancements to our application process including an online form and online payment option for your convenience.
Please note that applications and renewals received by November 26th will be included in our 2019 AIA West Jersey Calendar, which is available as a member benefit and for others to purchase as stocking stuffers!
View the PDF Application View the Online Application
All AIA West Jersey members are invited to attend the Annual Meeting on December 6, 2018. This year's event will be held at Nunzio Ristorante Rustico, located at 706 Haddon Avenue, Collingswood, NJ.
In addition to the usual business meeting and dinner CEU presentation, the evening's agenda will include a vote on proposed changes to the AIA West Jersey Bylaws, and the election of 2019 Officers for the Board of Directors.
The proposed changes to the bylaws are available to the membership for review prior to the Annual Meeting. Members can also view a commentary summary of proposed changes. Members are encouraged to review the proposed changes and the accompanying summary of changes documents. Comments should be sent to the Board of Directors at westjerseyaia@gmail.com or raised from the floor at the Annual Meeting.
Members are invited to cast their ballot for our 2019 Officers at the Annual Meeting. Nominations may be made from the floor at the Annual Meeting, however, below is the list of current nominations as assembled from those members who expressed an interest in positions and nominations from the Board. The positions of President and Immediate Past President are occupied automatically and do not require a vote. AIA West Jersey Trustees are nominated by the Board of Directors. If you are an AIA West Jersey member interested in a Trustee position, please contact us at westjerseyaia@gmail.com.
2019 AIA West Jersey Slate of Officers
President: Jessica O'Donnell, AIA
President-Elect: Troy Harris, AIA
Secretary: William Andes, AIA
Treasurer: Erica Anderson-Blaylock, Assoc. AIA
EPiC Section Director: Lauren Harris, Assoc. AIA
Immediate Past President: Mark Barone, AIA
Trustee – (3) Postions Available
Annual Meeting RSVP
To ensure an accurate head count, AIA West Jersey requests that members RSVP on or before Monday, December 3rd to Mark Barone, AIA at westjerseyaia@gmail.com or RSVP via ticketleap
On October 23, AIA West Jersey members and guests will gather for our first general membership meeting of the fall. Join us for informative presentations on the challenges and opportunities to green existing buildings with a focus on the residential business sector, and an overview of the recent work of the New Jersey Political Action Committee on behalf of the architectural profession.
Attendees will also learn about upcoming AIA West Jersey events and leadership opportunities in 2019.
Special thanks to Stewart Goodman of Echelon Masonry, An Oldcastle Company for sponsoring the event.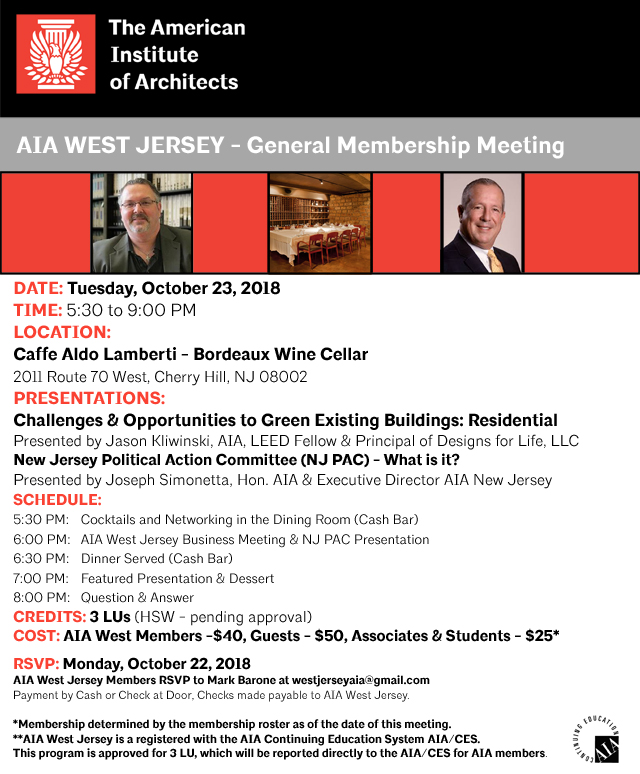 AIA West Jersey Emerging Professionals, and all members are invited to attend this glass working class at Salem County Community College. Space is limited – register today!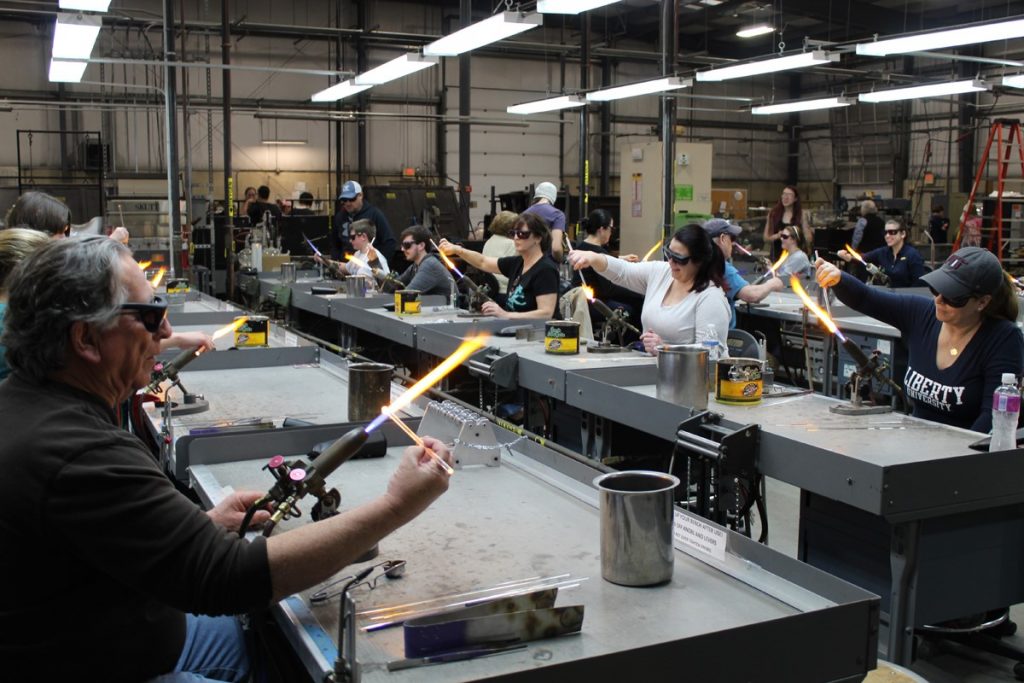 Event Date:
Sunday, November 11, 2018 – 1:00pm to 4:00pm
Location:
Salem Community College Samuel H. Jones Glass Education Center
Address:
286 Welchville Road, Alloway, NJ 08079
Description:
Flameworked Fall Pendants and More, 3 hour hands on workshop session.
We will use autumn leaves as our inspiration for this workshop! Attendees use heat, gravity and simple tools to create their very own glass pendants and other decorative items at the torch. No glass experience necessary. Ages 10 and up. Under 18 must be accompanied by an adult.
AIA Members and one guest (1) will receive a discounted rate for this workshop:
Only $20.00 (more than 50% off)
Register for this course via this special link: http://weblink.donorperfect.com/nov18gwsdc
In addition SCC's Glass Club's will have a sale featuring handmade glass including pumpkins, flowers, jewelry, vases and paperweights from 12:30 p.m. to 4 p.m. Guests not participating in the workshop may visit the Glass Education Center to check out the studio and see glass making at no charge.
Since seating is limited, early registration is highly encouraged.
RSVP today to Laura Slomka at: lslomka@njpsi.com
Must pre-register by October 10th for the event.
AIA New Jersey members will gather to discuss the profession, our values, and the how the AIA can offer support to Established and Emerging Professionals in their future career endeavors. Small group discussions will focus on how this impacts the Architecture profession and how to engage our newest members to further the AIA Values we all stand behind, which promote the health, safety and welfare of the public.