AIA West Jersey invites you to join us November 28 for networking seminar featuring a presentation entitled Historic Rehabilitation, Window Solutions presented by Fritz Winterle of Marvin Windows & Doors.  Gourmet sandwiches, other light fare and beverages will be available.  The event has been approved for 3 LU/HSW.  In addition to the continuing education program and networking, attendees will cast votes for 2018 component officers.
RSVPs are requested by Friday, November 24 to Mark Barone, AIA at westjerseyaia@gmail.com.  Full event details below:
---
Featured Presentation: Historic Rehabilitation: Window Solutions
Date: November 28, 2017
Time: 6 – 9 p.m.
Location: Camden County Boathouse, 7050 N Park Drive, Pennsauken Township, NJ 08109
CEU: 3 LU/HSW
Cost: $30 AIA Members and Guests / $20 AIA Associate Members
RSVP: Mark Barone, AIA at westjerseyaia@gmail.com by Nov. 24, 2017
The holiday season is upon us and although we are all very busy, many of us are looking for ways to give back to those less fortunate.
AIA West Jersey has recently become aware of a local community organization in need of design assistance. The Angels Community Outreach, located in Pitman, New Jersey, manages a storefront to provide clothing and necessities to people in need at no-cost. They are currently looking for a volunteer Architect to donate his or her time to convert an existing residential use to a commercial use.
If you are in a position to offer design assistance, or are interested in learning more about the organization, please visit their website https://angelsofgod.org and reach out to Elissa Darrow at The Angels Community Outreach for more information.
Elissa Darrow: 856-625-8652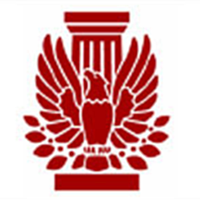 Now in it's 12th year – the AIA West Jersey Photography Competition has opened public voting period to select the top images of this years finalists.    Voting ends November 1, 2017.
Go to the website to place your vote for your favorite.
As in years past, many great architectural images were submitted from photographers around the country.  A panel of jurors narrowed the entries to the finalists in the public voting portion of the competition.   All of the public votes and juror votes will be tallied to decide the top three images that received cash awards and the cover photograph on the 2018 printed wall calendar.
Many Thanks to our 2017 jurors:
– Mark Barone, AIA
AIA West Jersey President
– Bruce Turner, AIA
AIA New Jersey Regional Representative
– Brandon Warshofsky, AIA
AIA New Jersey Regional Associate Director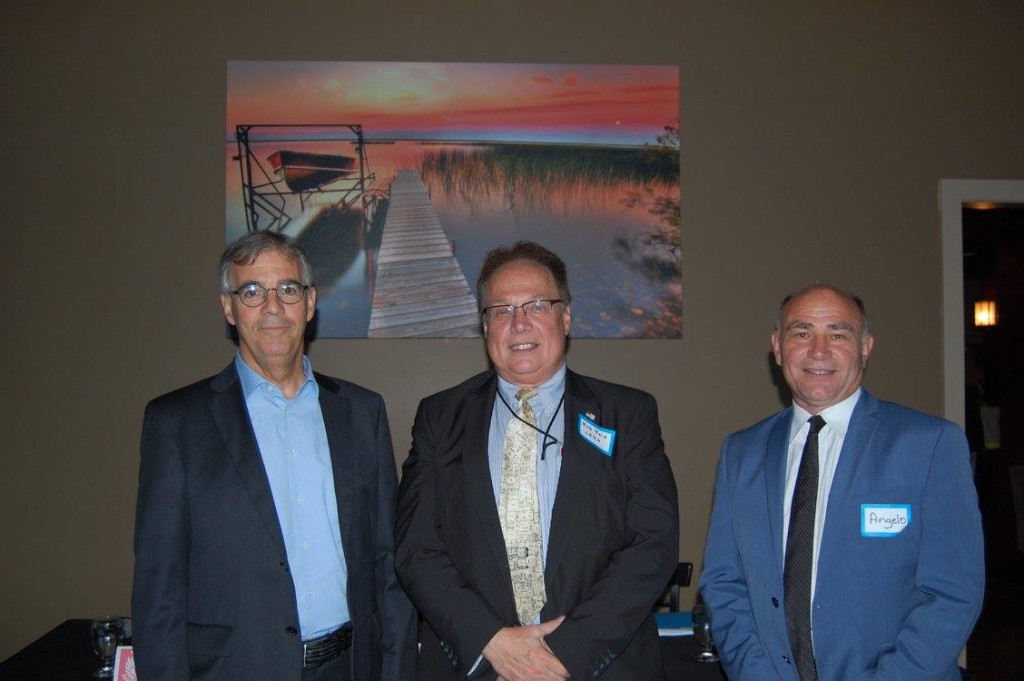 AIA West Jersey and AIA South Jersey held their annual joint meeting on September 19th 2017 at the Lake House Restaurant in Newfield, NJ.
The presentation Garden state Growth Zones: Camden and Atlantic City – Cities on the Rise was well received by the audience and produced thoughtful discussion.
Presenters Thomas Sykes, of SOSH Architects, and Robert Reid, a land use officer, discussed the Casino Redevelopment Authority [CRDA] and how they have worked to streamline the submission process. Sykes stated that involving public programs with a good sense of design enhances and revitalizes communities.
Presenter Angelo Alberto, AIA discussed the urban renaissance currently going on in Camden. He credits the Economic Opportunities act of 2013 and its associated tax credit as the 'Game Changer.' Alberto also commented you can never kill the city, it is just a matter of time before it comes back.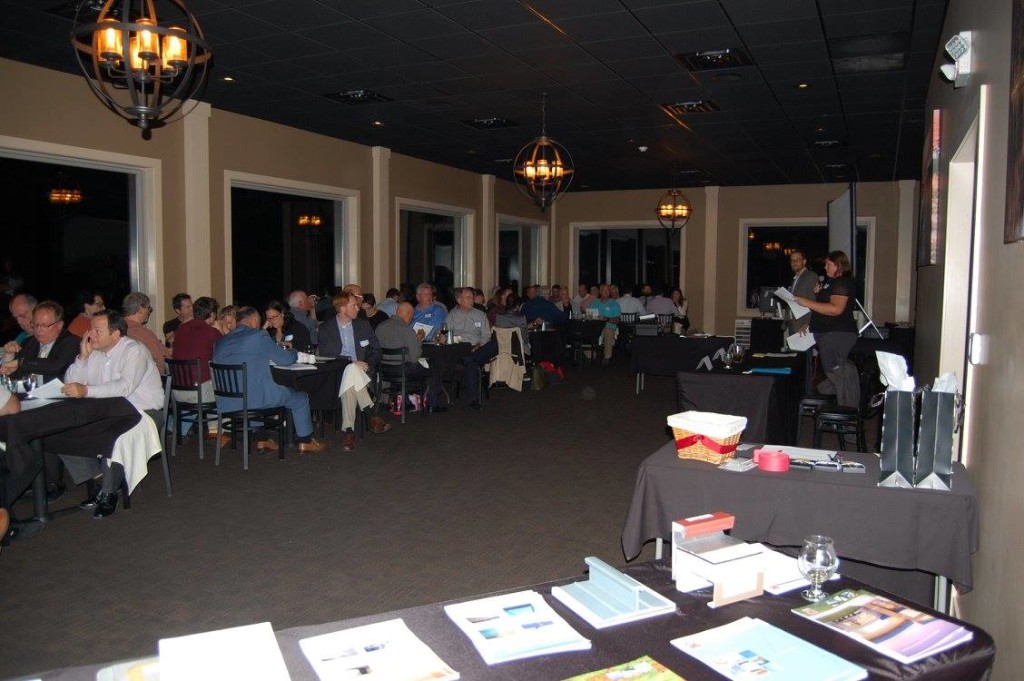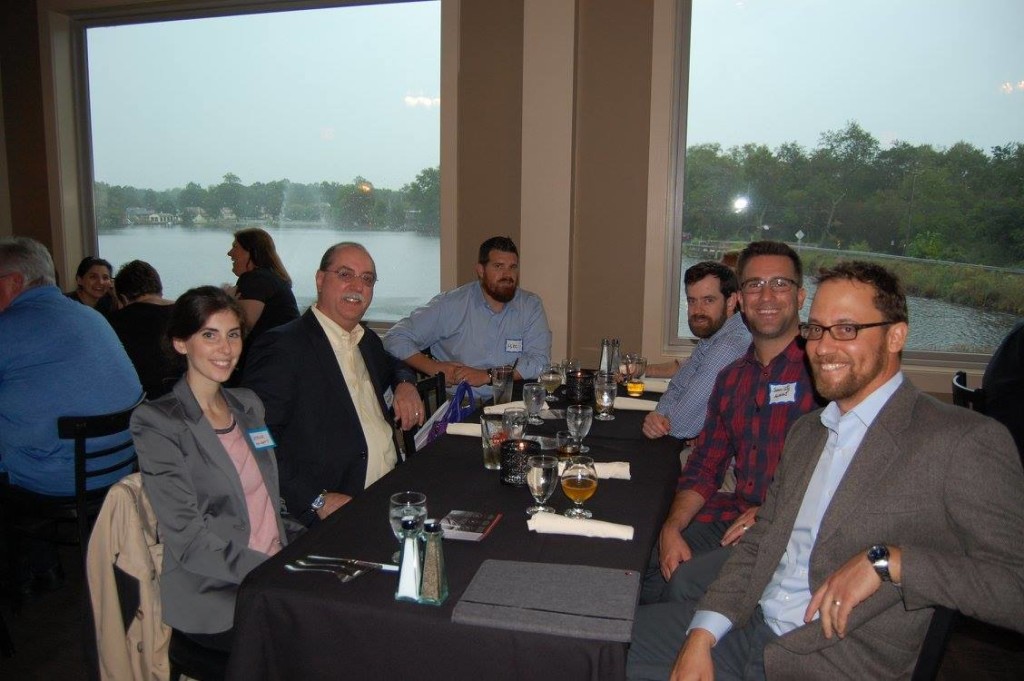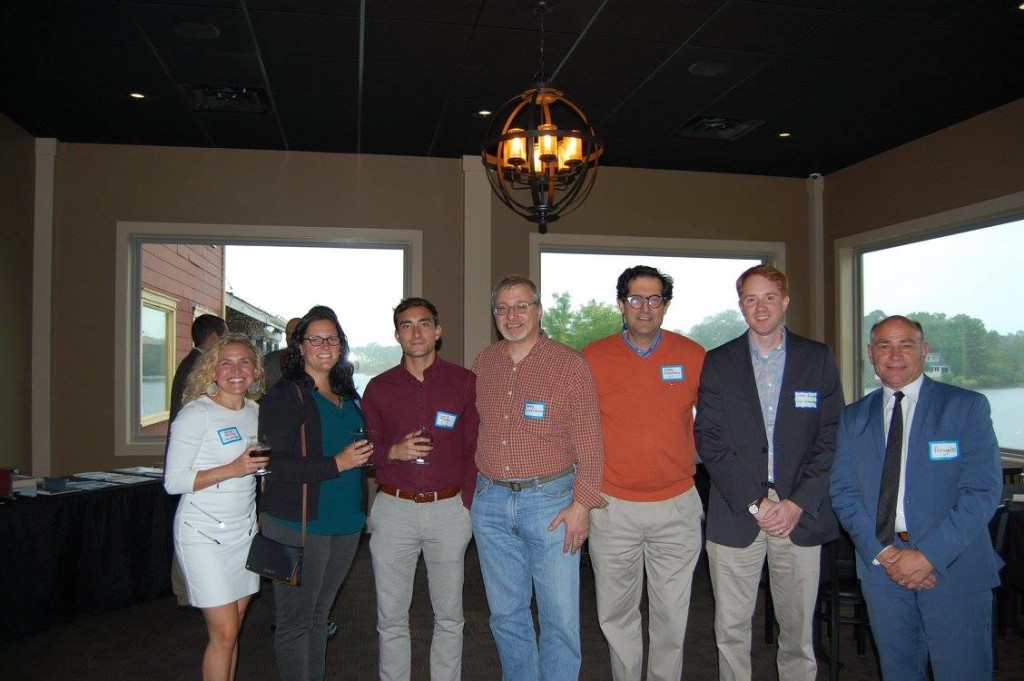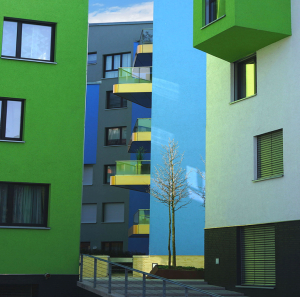 It is that time of year, the online voting page for the 2016 AIA West Jersey Photography Competition is now open. Please, click the link below and vote for your favorite! 
AIA WJ PHOTOGRAPHY COMPETITION VOTING SITE
Voting is open to the public.  Please share the link with colleagues, friends and family.  Voting ends the Monday after Thanksgiving, November 28th.
Votes will determine the 3 prize winning photographs, the cover image, and 12 "monthly" images that will be printed in the 2017 AIA-WJ Calendar.
PRIZES: Each year three cash prizes are awarded for Overall Best Entry, Best Color, and Best Black & White, as follows:
Best Overall Entry – $ 250 prize
Best Color – $ 150 prize
Best Black & White – $ 150 prize
http://www.bunnarch.com/wj2016.asp
October is Emerging Professionals Month.  The following article was submitted by AIA West Jersey Member and Emerging Professional, Jeffrey Brummer, AIA, and recounts his experience as a design professional volunteer with Community Design Collaborative and the AEC Cares Project Philadelphia Project at the AIA National Convention 2016.
---
Imagine that you had $300,000 worth of building materials and 150 willing volunteers. Could you transform a public recreation center that has been underfunded for decades? The answer to that question seems pretty easy, but how about completing the renovation in 10 hours? That was the challenge posed to me and six other design professionals who volunteer with the Community Design Collaborative in February of this year. What an amazing and challenging opportunity for our team, not only to create a good design, but also to help seek out the many building materials needed for the project through donations. AEC Cares provided us with this incredible opportunity.
AEC Cares is a nonprofit organization that was formed in 2011 and has completed a transformative project each year since then, such as: renovating five homes that were damaged by Hurricane Katrina, restoring a building for transitional housing and job training, updating a school for underprivileged youth, and renewing a crisis shelter for homeless youth. The annual projects are selected based on the location of the AIA national convention, and the day of service for the project is performed the day before the opening of the convention. Since the convention was in Philadelphia this year, we were given the opportunity to participate in the AEC Cares Project-Philadelphia.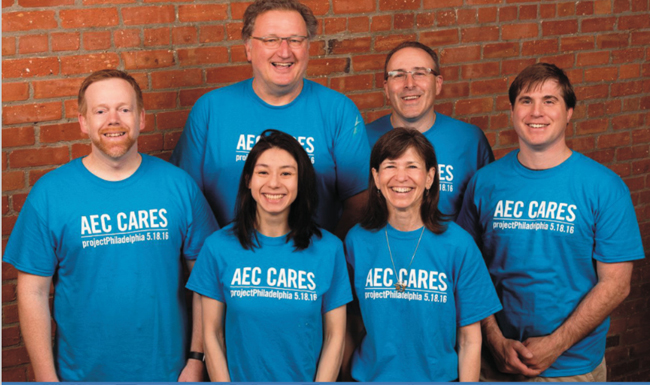 The project selected for this year was the renovation of the Athletic Recreation Center in the Sharswood neighborhood, which has a long history of providing afterschool and summer programs to hundreds of children since 1911. The Community Design Collaborative volunteer team's role for this project was twofold: to create a design that can be implemented by a volunteer workforce in one day and to only use materials that can be donated or found locally. The design team consisted of veteran volunteers from the Community Design Collaborative, who have provided countless pro-bono design service hours or non-profit clients throughout the Philadelphia area.
Our team held the kickoff meeting at the building site in early February and quickly assessed the building. We selected five rooms to become the focus of our design intervention: the main entrance hall, the art room, the auditorium, the kitchen and costume room. Once we had our design areas defined, we held weekly meetings to define the scope of work and clarified the extent of our design intervention. We quickly developed a schematic design to present to the Athletic Recreation Center staff and community, Philadelphia Parks and Recreation (who own and manage the center), and AEC Cares staff. We immediately needed a firm understanding of how much time and effort would be required in preparation for the build day to make our design a reality. Not only would we have to take the lead in procuring much of the material used in the renovation, but we also had to present our design clearly so the volunteers could quickly understand our drawings to complete the design on schedule. Once the schematic design was reviewed and approved, our team started defining what preparation work would be completed in advance by Philadelphia Parks and Recreation's skilled trades staff and volunteer contractors. Tasks such as vinyl floor demolition and installation, demolition and installation of light fixtures, and any demolition/preparation work above 12′ high were completed prior to the build day.

Volunteers from the neighborhood were also an important part of the preparation phase of the project as they cleaned out years of stored items and clutter to empty out the work areas. The housecleaning was also an important step in creating excitement throughout the center for the big changes that were to come. Once the preparation work was complete and many of the donated materials were secured, our team had a clear idea of what parts of the project design needed to be altered. Luckily our design only needed minor changes as the build day was quickly approaching. Final coordination was completed with multiple fabricators and materials were being delivered to the center; everything was in place for the 150 volunteers to do the work.
The build day on May 18th, 2016 was a great success and we were able to complete most of the work as a team. It was quite a sight to see so many people working in one building at one time. It was great to work with talented volunteers from all over the country. Volunteers recruited by AEC Cares represented many design related firms and corporations from all over the United States. The upgrades to the Athletic Recreation Center were dramatic and the children loved their new building. The renovated spaces would support the numerous programs at the center.

Now that a few months have passed since the build day and my crazy schedule has slowed to a normal pace, I've had some time to reflect on this project. I learned that people are more generous with donating their time and materials for a good cause than originally thought. We couldn't have completed such a dramatic transformation without the support of so many generous donors and volunteers. Another lesson that I learned during the project was to have a flexible design. Our design team benefited from having a flexible design that could be altered as the project progressed, without losing the main intention of the renovation. In the end, we were able to meet the challenge, and in the process, create a legacy project that will benefit the Sharswood neighborhood for years to come.
---
Jeffrey Brummer, AIA, LEED AP has been a volunteer at the Community Design Collaborative since 2003 and has participated in many design grant projects throughout the Philadelphia region. Please visit www.cdesignc.org for additional information about the Community Design Collaborative or if you are interested in becoming a volunteer.
The 11th Annual AIA West Jersey Photography Competition has opened for entries. Submit your interesting images of everything architectural – from the buildings around the corner, to a current project to a place you visited.
ELIGIBILITY: Competition is open to all AIA members and affiliates, students and the general public.
ENTRY DEADLINE: September 7, 2016
CATEGORIES: Color and Black & White
AWARDS: All entries are narrowed by a jury to select the top finalists, these finalists are put online for a public vote to select the 3 prize winning photographs, the cover image, and 12 "monthly" images that will be printed in the 2017 AIA-WJ Calendar.
PRIZES: Each year three cash prizes are awarded for Overall Best Entry, Best Color, and Best Black & White, as follows:
Best Overall Entry – $ 250 prize
Best Color – $ 150 prize
Best Black & White – $ 150 prize
Photography Competition Information and 2016 Competition Entry Form are available in PDF via AIA New Jersey:
Download Competition Information
Download 2016 Competition Entry Form
Additional Information about the competition or questions please contact :
Kimberly Bunn, AIA – Photography Competition Chair
856-234-7367 or photo@aiawestjersey.org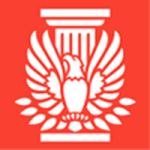 AIA West Jersey would like to announce the appointment of two of its members to the AIA New Jersey Legislative and Government Affairs (L&GA) Committee.
Robert O'Reilly, AIA was appointed Chair of Environment Sub-Committee. Jason Lutz, AIA will be the AIA West Jersey representative to the state committee.
The Legislative and Government Affairs Committee at AIA-New Jersey watches state and local issues, and ordinances to protect the practice of architecture in New Jersey. The Committee is broken up into several sub-committees: Codes & Standards, Licensure, Environment and Procurement. The sub-committees concentrate on specific issues related to legislation whether it involves zoning, open green space, energy conservation, and any new laws related to the practice of architecture.
Members interested in learning more about the L&GA Committee's recent work can read more at the links below:
National Design Services Act Re-introduced in Congress
What Architects Need to Know About Responsible Charge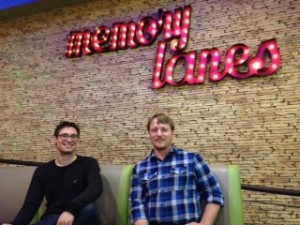 Thanks to everyone who attended the AIA West Jersey Emerging Professionals Seminar & Social at "The Big Event" in Cherry Hill.  The event was hosted by Fritz Winterle of Super Enterprises (distributor of Marvin windows) and featured an engaging, informative demonstration of proper window unit installation presented by his colleague Rick. It was great to learn about the proper materials & methods to get the job done, while enjoying food, beverages and a couple rounds of bowling.  AIA WJ EPs want to express our  appreciation to Fritz for providing this fun program.
We hope to see you at the next EP event – more information will be sent out soon!
Also, don't miss out on the AIA-WJ General Membership Meeting in March. (details below).  Price of admission is often discounted for Associate AIA members, and occasionally free with RSVP.
Save the Date:
The next AIA-WJ General Membership Meeting and Dinner Seminar will be held Tuesday, March 15th, 2016 at Cafe Aldo Lamberti.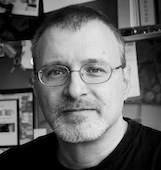 The presentation will be Applying Swedish Innovations in Residential Construction Systems, by Gregory LaVardera, AIA, who will introduce some innovative building techniques developed in Sweden that can be utilized here in the U.S. to meet newer energy code requirements.
RSVP to Mark Barone, AIA at markb@markbaronearchitect.com – more details will be coming soon!
Please join us for the upcoming meeting between AIA South Jersey and West Jersey where you will learn how to use social media and Houzz to promote your Architectural Firm.
Event details below:
DATE: Tuesday, September 29, 2015
TIME: 5 to 9 PM
LOCATION: Annata Wine Bar, 216 Bellevue Ave., Hammonton, NJ 08037. (609) 704-9797
PRESENTATION: Using Social Media and Houzz to Promote Your Business
Presenter: Michael Stein of Houzz, Inc. Website: www. houzz.com
DESCRIPTION: In this course, we will review the steps that you need to take to set up a profile on Houzz and maximize your exposure on the platform. Houzz is the world's leading resource for homeowners looking for inspiration and ideas for their next home remodeling project. With 20 million monthly visitors, most of whom are homeowners, Houzz has become an important tool for residential trade professionals to showcase their work and get client leads. Houzz is a completely free tool for trade professionals.
CREDITS: 3 LU Pending**
Note: This is an interactive program. Please bring you laptops, tablets or other devices where you can set up your own Houzz profiles. Free Wifi will be available.
COST: AIA South & West Members -$20. Guests – $35. Free for Associates, Interns & Students*
ATTENDANCE & DINNER CHOICE RSVP: Friday, September 25, 2015.
AIA South & West Jersey Members RSVP to Bruce Turner, AIA at (856) 405-0351 or bdtaia@aol.com with your choice of Chicken Milanese, Eggplant Tower or Prime Rib.
*Membership determined by the membership roster as of the date of this meeting.
**AIA West Jersey is a registered with the AIA Continuing Education System AIA/CES.
This program is pending for approval for 3 LU, which will be reported directly to the AIA/CES for AIA members.