The 11th Annual AIA West Jersey Photography Competition has opened for entries. Submit your interesting images of everything architectural – from the buildings around the corner, to a current project to a place you visited.
ELIGIBILITY: Competition is open to all AIA members and affiliates, students and the general public.
ENTRY DEADLINE: September 7, 2016
CATEGORIES: Color and Black & White
AWARDS: All entries are narrowed by a jury to select the top finalists, these finalists are put online for a public vote to select the 3 prize winning photographs, the cover image, and 12 "monthly" images that will be printed in the 2017 AIA-WJ Calendar.
PRIZES: Each year three cash prizes are awarded for Overall Best Entry, Best Color, and Best Black & White, as follows:
Best Overall Entry – $ 250 prize
Best Color – $ 150 prize
Best Black & White – $ 150 prize
Photography Competition Information and 2016 Competition Entry Form are available in PDF via AIA New Jersey:
Download Competition Information
Download 2016 Competition Entry Form
Additional Information about the competition or questions please contact :
Kimberly Bunn, AIA – Photography Competition Chair
856-234-7367 or photo@aiawestjersey.org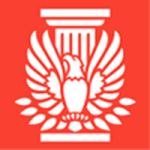 AIA West Jersey would like to announce the appointment of two of its members to the AIA New Jersey Legislative and Government Affairs (L&GA) Committee.
Robert O'Reilly, AIA was appointed Chair of Environment Sub-Committee. Jason Lutz, AIA will be the AIA West Jersey representative to the state committee.
The Legislative and Government Affairs Committee at AIA-New Jersey watches state and local issues, and ordinances to protect the practice of architecture in New Jersey. The Committee is broken up into several sub-committees: Codes & Standards, Licensure, Environment and Procurement. The sub-committees concentrate on specific issues related to legislation whether it involves zoning, open green space, energy conservation, and any new laws related to the practice of architecture.
Members interested in learning more about the L&GA Committee's recent work can read more at the links below:
National Design Services Act Re-introduced in Congress
What Architects Need to Know About Responsible Charge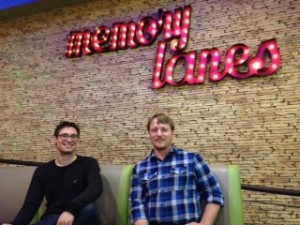 Thanks to everyone who attended the AIA West Jersey Emerging Professionals Seminar & Social at "The Big Event" in Cherry Hill.  The event was hosted by Fritz Winterle of Super Enterprises (distributor of Marvin windows) and featured an engaging, informative demonstration of proper window unit installation presented by his colleague Rick. It was great to learn about the proper materials & methods to get the job done, while enjoying food, beverages and a couple rounds of bowling.  AIA WJ EPs want to express our  appreciation to Fritz for providing this fun program.
We hope to see you at the next EP event – more information will be sent out soon!
Also, don't miss out on the AIA-WJ General Membership Meeting in March. (details below).  Price of admission is often discounted for Associate AIA members, and occasionally free with RSVP.
Save the Date:
The next AIA-WJ General Membership Meeting and Dinner Seminar will be held Tuesday, March 15th, 2016 at Cafe Aldo Lamberti.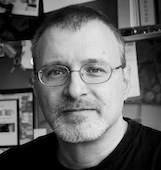 The presentation will be Applying Swedish Innovations in Residential Construction Systems, by Gregory LaVardera, AIA, who will introduce some innovative building techniques developed in Sweden that can be utilized here in the U.S. to meet newer energy code requirements.
RSVP to Mark Barone, AIA at markb@markbaronearchitect.com – more details will be coming soon!
Please join us for the upcoming meeting between AIA South Jersey and West Jersey where you will learn how to use social media and Houzz to promote your Architectural Firm.
Event details below:
DATE: Tuesday, September 29, 2015
TIME: 5 to 9 PM
LOCATION: Annata Wine Bar, 216 Bellevue Ave., Hammonton, NJ 08037. (609) 704-9797
PRESENTATION: Using Social Media and Houzz to Promote Your Business
Presenter: Michael Stein of Houzz, Inc. Website: www. houzz.com
DESCRIPTION: In this course, we will review the steps that you need to take to set up a profile on Houzz and maximize your exposure on the platform. Houzz is the world's leading resource for homeowners looking for inspiration and ideas for their next home remodeling project. With 20 million monthly visitors, most of whom are homeowners, Houzz has become an important tool for residential trade professionals to showcase their work and get client leads. Houzz is a completely free tool for trade professionals.
CREDITS: 3 LU Pending**
Note: This is an interactive program. Please bring you laptops, tablets or other devices where you can set up your own Houzz profiles. Free Wifi will be available.
COST: AIA South & West Members -$20. Guests – $35. Free for Associates, Interns & Students*
ATTENDANCE & DINNER CHOICE RSVP: Friday, September 25, 2015.
AIA South & West Jersey Members RSVP to Bruce Turner, AIA at (856) 405-0351 or bdtaia@aol.com with your choice of Chicken Milanese, Eggplant Tower or Prime Rib.
*Membership determined by the membership roster as of the date of this meeting.
**AIA West Jersey is a registered with the AIA Continuing Education System AIA/CES.
This program is pending for approval for 3 LU, which will be reported directly to the AIA/CES for AIA members.
Committee for Emerging Professionals in Architecture (CEPA) Members,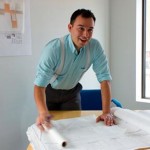 AIA New Jersey is creating the first inaugural State Emerging Professionals Committee and is looking for individuals to take on this great leadership opportunity.  The role of the committee will be to offer support and guidance to local sections for providing programming and resources to their Emerging Professionals. They will be the open line between Emerging Professionals and State leadership.  There will be five (5) positions on this committee.
Please consider this tremendous leadership opportunity for young architects.  Additional information, including detailed descriptions of the positions, will be emailed to CEPA members in the near future.
All interested should apply to Regional Associate Director, Nick Caravella, nick_caravella@gensler.com, by August 21,2015.  Candidates will be notified of their selection September 7th, 2015.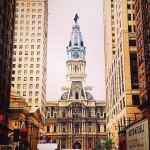 We're happy to announce the AIA-WJ Philadelphia Walking Tour scheduled for Saturday, September 19, 2015. The tour will include the PSFS Building (upper floor, lobby and exterior), the old Reading Terminal Train Depot and Philadelphia's City Hall. The tour will begin at 10:30 am and will end at approximately 12:30 pm at the Reading Terminal Market where members can have lunch on their own. Because of the nature of the tour we are limited to only 30 participants. Registration will be on a first come first served basis. Cost will be $25 for AIA members and $35 for non-members. The tour will provide 2 CEUs. (Pending) Members should RSVP to John Glaviano at JGlaviano@KitchenandAssociates.com.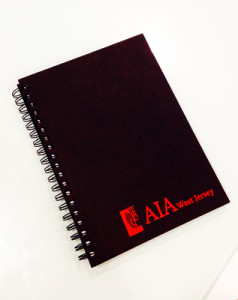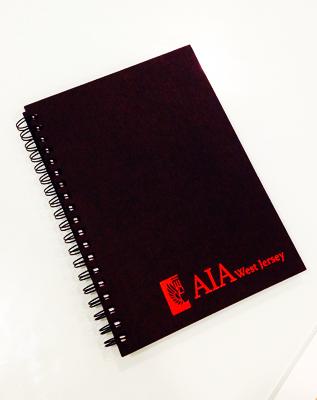 Are you a recent architecture graduate?  Have you or your firm recently hired a new graduate to join your office?   Now's the time to take advantage of FREE Associate AIA Membership beging offered by AIA National.  See item 2 below!
There are a few things you, or you recently hired graduate, should be aware of that are key to getting off on the right foot: Read more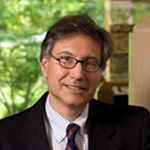 AIA-West Jersey would like to announce the appointment of Quinn de Menna, AIA to the AIA Design for Aging (DFA) Advisory Group.  The eight (8) member national leadership board advocates for innovative design and shares research findings with professionals via the AIA DFA Knowledge Community, to promote quality of life and superior environments for an aging society.  Quinn de Menna, AIA is currently Director of Architecture at Alberto & Associates, Inc. located in Haddonfield, NJ, and a frequent attendee of AIA-WJ sponsored events.  Mr. de Menna has participated in efforts such as the AIA Design For Aging ADA Task Force and presented at national Senior Living Conferences including Leading Age Annual Meeting, American Society on Aging, Pioneer Network and others; on topics ranging from Dining Trends to Accessible Toileting and Bathing.    AIA-WJ is honored to have one of its members represented on this national board.
Members from AIA-West Jersey joined leaders from AIA Chapters throughout the United States on March 4-6, 2015 in Washington, DC for the 41st annual AIA Grassroots Leadership and Legislative Conference.  The annual conference provides leadership workshops, networking events and advocacy opportunities for attendees.  Face-to-face meetings with peers from across the country and direct conversations with our legislators are just some of the opportunities provided to boost advocacy for the profession and a better future for architects. Read more
Visit to the West Jersey Architect download page. The West Jersey Architect is an exclusive publication for members of the AIA West Jersey Chapter. Download the current issue of  the West Jersey Architect below.
2014-07 AIAWJ Newsletter.8.1.14