AIA Career Center offers information for all members regardless of experience.
Continuing Education
We make it easy to stay at the top of your field with courses on trending topics and a transcript service that keeps track of your AIA Learning Units. In addition to meeting your AIA continuing education requirements, these courses are accepted by most state licensing boards.
Find a Job
Search open jobs. Post your resume. Set up job alerts.
Knowledge Communities
Connect, discuss and share your knowledge in 20+ interest areas.
Emerging Professionals
We're the authoritative voice and resource for architecture students, recent graduates and newly licensed architects.
Scholarships
From college scholarships to financial support for the Architect Registration Exam, we offer several programs that help support students and aspiring architects.
Grants & Fellowships
Research improves practice, and funding makes it possible. We're proud to support it with these grants and fellowships.
Do you want t

o integrate resilience into the design services your firm offers?
AIA West Jersey members, many of our clients and communities reside in regions that are affected by resilience and adaptation issues. Learn more about these topics and better serve the public and your clients by registering for the new AIAU Exclusive Resilience & Adaptation Series of courses.
This exclusive ten-course series covers mitigation, resilience and adaptation, technical design application, and design process application. Take all ten courses to learn best practices for mitigating risk for hazards, shocks, and stresses and adapting to changing conditions. Perfect for midcareer architects.
More courses coming soon!
The AIA Resilience and Adaptation Online Series is developed by the AIA as part of the resilience and adaptation initiative.

Register today for three immersive days of what's new and now in architecture and design, hosted in one of the most iconic cities in the world. At A'18, some of the most creative architects, designers, and firms will share how they're creating their own blueprint and making a difference in cities of every size all over the world.
Get all the details at the A'18 website: http://conferenceonarchitecture.com/
Saturday, May 14th, 2016 AIA West Jersey is excited to announce a trip to Long Beach Island, NJ for our 2016 Building Tour.  This year AIA members will tour a beautiful LEED Platinum home in Love Ladies, NJ.  The tour will feature conversations with the building architect, general contractor and LEED consultant. 
Join us see the physical space set on the bay, and to learn more about what technologies were installed in the home, and perhaps more intriguing what systems worked well and which are under performing.  The home owner has offered to provide the home's data tracking information to those who are interested.
Additional details regarding transportation and CEUs will be provided in separate correspondence shortly.  Please save the date for a trip to the shore in mid-May with AIA.
Preliminary RSVPs may be sent to Mark Barone, AIA at markb@markbaronearchitect.com.
In case you missed it: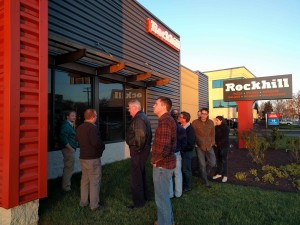 The AIA West Jersey Emerging Professionals Community (EPiC) convened on Tuesday evening, March 29th at Rockhill Restaurant in Cherry Hill for our monthly Seminar and Social Event.
The seminar featured a tour of the facility conducted by Brad Barker, AIA of The Bannett Group, and project manager for the design of the restaurant. We began by walking the outside of the building and discussing the history of the site, how it was occupied for years by the famous "Big John's Pizza and Steaks", and the goals of the client in building a new restaurant to honor that culinary tradition. Brad discussed the evolution of the design and showed us some of the exterior details before taking the group indoors for a walk-through of the kitchen and dining room.
After the tour, the group enjoyed food and drinks from the Rockhill menu while discussing construction detailing and issues relevant to restaurant design.
The event had a great turn-out, so thanks to all who attended, including our speaker, Brad, who presented a compelling case-study of design-build project delivery.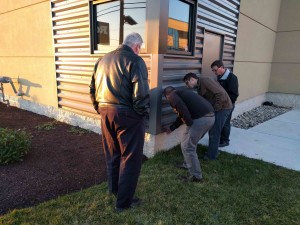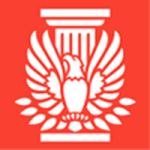 AIA West Jersey would like to announce the appointment of two of its members to the AIA New Jersey Legislative and Government Affairs (L&GA) Committee.
Robert O'Reilly, AIA was appointed Chair of Environment Sub-Committee. Jason Lutz, AIA will be the AIA West Jersey representative to the state committee.
The Legislative and Government Affairs Committee at AIA-New Jersey watches state and local issues, and ordinances to protect the practice of architecture in New Jersey. The Committee is broken up into several sub-committees: Codes & Standards, Licensure, Environment and Procurement. The sub-committees concentrate on specific issues related to legislation whether it involves zoning, open green space, energy conservation, and any new laws related to the practice of architecture.
Members interested in learning more about the L&GA Committee's recent work can read more at the links below:
National Design Services Act Re-introduced in Congress
What Architects Need to Know About Responsible Charge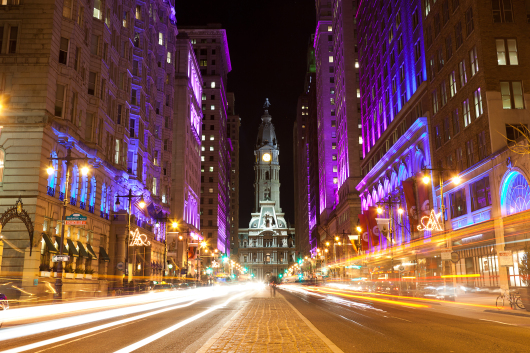 GRAPHISOFT North America announces an exciting student design competition that challenges you to position Philadelphia's rich history in front of the millions of tourists who visit it annually. The City of Brotherly Love hosts dozens of concerts, conventions, sporting events, and festivals – so the draw is there, but what the city lacks are temporary mobile visitor centers that can be brought to those venues and welcome event attendees.
In this national one-stage competition – all US-based architecture students (graduate or undergraduate) will be challenged to develop and design a mobile visitors' center using shipping containers which could be constructed in various locations around the city of Philadelphia.
A total of $3,000 in cash prizes will be awarded to the first, second and third place winners.
Click here for information on eligibility, how to register, submission deadlines and entry requirements. Or visit competition.graphisoftus.com
For additional information or questions about the competition, please contact Rita Hicks, GRAPHISOFT North America rhicks@graphisoft.com
Brought to you by GRAPHISOFT North America, makers of ARCHICAD, and noted architectural and engineering firm, Kitchen & Associates, and proudly supported by AIA West Jersey, a section of AIA New Jersey.
AIA West Jersey will host the next General Membership Meeting and Dinner Seminar on March 15th at Caffé Aldo Lamberti in Cherry Hill, NJ.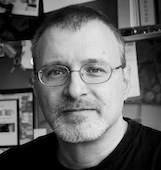 AIA West Jersey will feature a presentation by Gregory LaVardera, AIA entitled Applying Swedish Innovations in Residential Construction Systems.  As Architects, we are witnessing a significant increase in the energy efficiency requirements for our housing. The best way to meet these new requirements is not always clear. For insight we can turn to Sweden where they underwent a similar revolution in the 1970s. Today, with 40 years of good practice behind them Sweden has efficient solutions to most of our energy efficiency demands. Because Sweden and the US share a tradition of wood framed housing, their techniques can be readily adopted and suggest a way forward for us in North American.
These techniques are applicable to single-family homes and multi-unit housing alike.  Join us to learn more!
RSVP:  No Later Than Friday, March 11th to Mark Barone, AIA, at markb@markbaronearchitect.com 
Location:  Cafe Aldo Lamberti: 2011 Route 70 West, Cherry Hill, NJ
Date:  Tuesday, March 15th, 2016
Schedule:   
5:30 pm – Networking Session (Cash Bar)
6:15 pm – Business Meeting (West Wing – Private Dining Room 2)
7:00 pm – Dinner & Seminar Presentation
Cost:          
AIA Members – $40 with RSVP / $45 at the door
Non-Members – $55 with RSVP / $60 at the door 
Associate AIA Members – FREE with RSVP / $20 at the door
We look forward to seeing you there!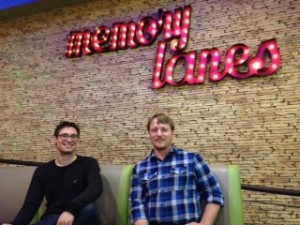 Thanks to everyone who attended the AIA West Jersey Emerging Professionals Seminar & Social at "The Big Event" in Cherry Hill.  The event was hosted by Fritz Winterle of Super Enterprises (distributor of Marvin windows) and featured an engaging, informative demonstration of proper window unit installation presented by his colleague Rick. It was great to learn about the proper materials & methods to get the job done, while enjoying food, beverages and a couple rounds of bowling.  AIA WJ EPs want to express our  appreciation to Fritz for providing this fun program.
We hope to see you at the next EP event – more information will be sent out soon!
Also, don't miss out on the AIA-WJ General Membership Meeting in March. (details below).  Price of admission is often discounted for Associate AIA members, and occasionally free with RSVP.
Save the Date:
The next AIA-WJ General Membership Meeting and Dinner Seminar will be held Tuesday, March 15th, 2016 at Cafe Aldo Lamberti.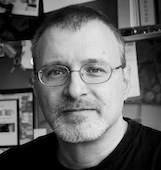 The presentation will be Applying Swedish Innovations in Residential Construction Systems, by Gregory LaVardera, AIA, who will introduce some innovative building techniques developed in Sweden that can be utilized here in the U.S. to meet newer energy code requirements.
RSVP to Mark Barone, AIA at markb@markbaronearchitect.com – more details will be coming soon!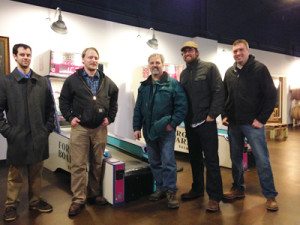 In case you missed it, the AIA-West Jersey Committee of Emerging Professionals in Architecture (CEPA)  kicked off this year's activities with its first social event of 2016 at Forgotten Boardwalk Brewery in Cherry Hill. We enjoyed skee-ball and craft brews while catching up with colleagues and discussing new CEPA initiatives and various events that are planned for the upcoming year.
Please note that the next CEPA Event Social Event and Seminar is fast approaching! Fritz Winterle, CDT, Architectural Consultant for Super Enterprises (local distributor of Marvin Windows) will give a hands-on presentation of proper window installation technique on Thursday, February 25th, 2016 at Playdrome Bowling Center in Cherry Hill. The program will include food, drink, and bowling. Space is limited to twenty [20] people for this event, and admission is free – so don't wait to check out the event page and RSVP.
Hope you all have been making the most of our winter weather, and that you have an enjoyable week!