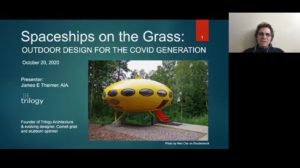 Thanks to all who attended our 10/20 General Membership Meeting!
For those of you that weren't able to attend, please see below for a recap of the event.
After 30 minutes of networking and discussion, AIA West Jersey President Troy Harris kicked off the business portion of the meeting with a reminder about the upcoming Annual Meeting scheduled for November 19th. This meeting will include the election of new Board of Director officers to replace those whose term are expiring. The annual meeting will also include ratification of proposed bylaw revisions. Refer to the recent email from AIA WJ for a link to the bylaws and a commentary of the revisions. The Annual Meeting will be held virtually but it is still important that we have a quorum, so please register today!
President Harris also gave special thanks to all of AIA West Jersey's Allieds for their support this year. Since our Allieds have not been able to get in front of our members this year as much as in previous years, we encourage all of our AIA WJ members to patronize our Allieds and take advantage of their expertise.
For the featured presentation, James Theimer, the founder of Trilogy Architecture in Redding CA, spoke about the new reality facing architects with the Covid-19 pandemic and the surprise opportunities it may afford design professionals for rethinking indoor-outdoor spaces of the future. James started off his presentation by saying "disasters create opportunities" and speaking about how the environment can be used to your advantage when designing, if you're smart about it. Referencing the air conditioner as the most "misued" invention of the 20th century because it made architects lazy and didn't require architects to think too hard about how buildings engage their site, James noted that the current pandemic is a perfect opportunity to re-think outdoor spaces in architecture. Of 7,000 COVID cases in China, there was only one recorded instance of fresh-air transmission. Living, learning, and working outdoors can lead to better mental and physical well-being and can reduce energy consumption. As James noted, no one ever complains of "being stuck outdoors", and he presented a few projects that Trilogy Architecture has worked on that have created functional and thoughtful outdoor spaces using both passive and active solutions.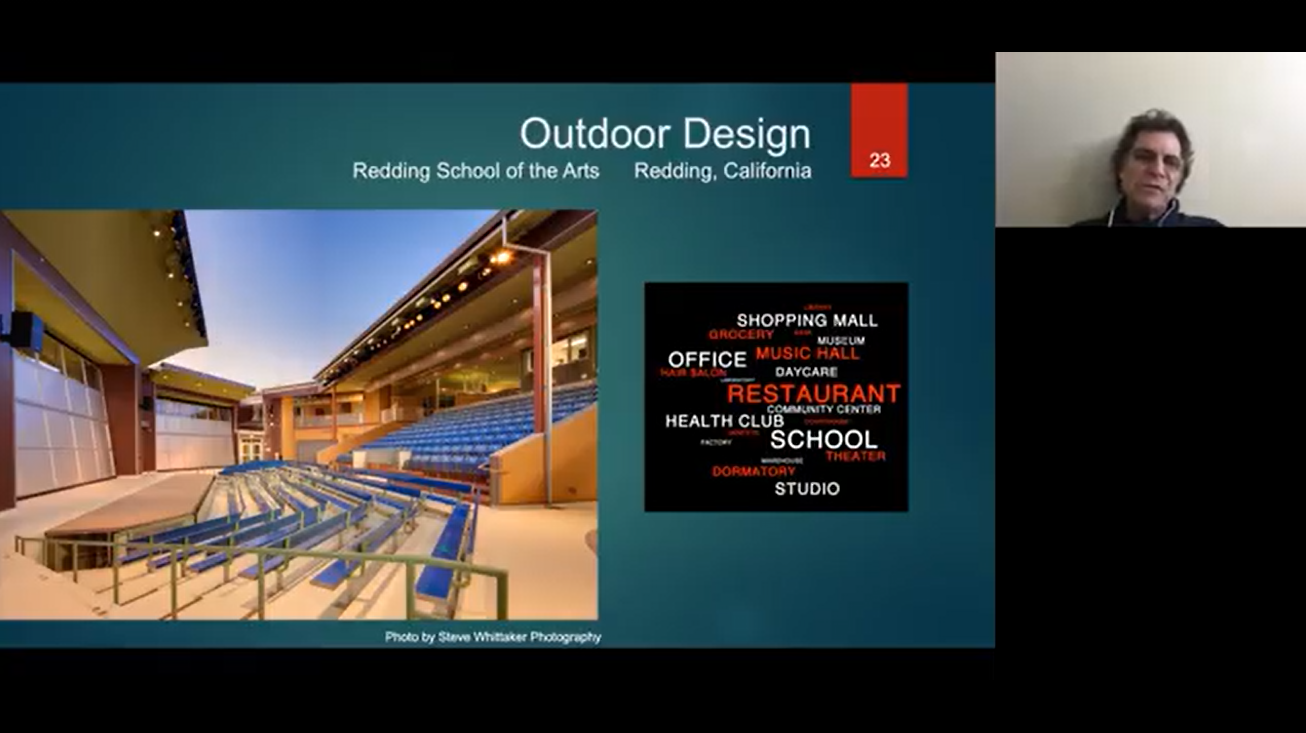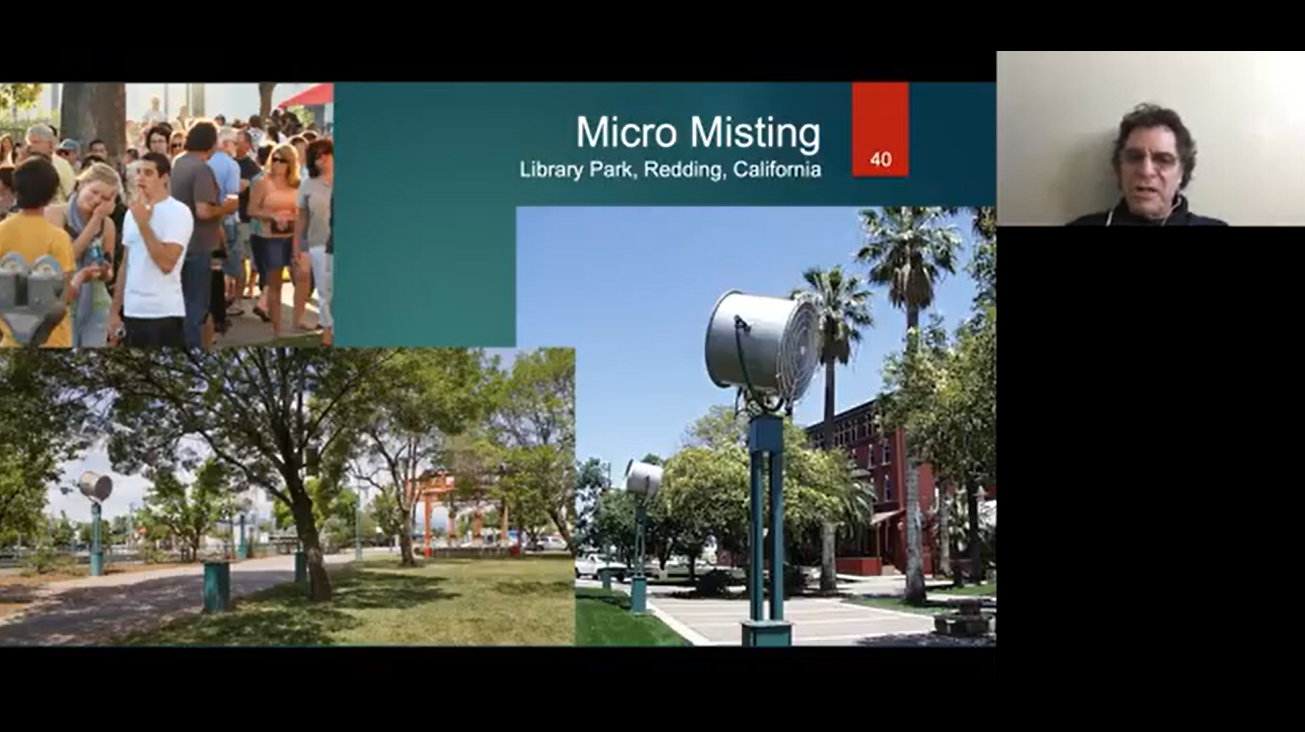 James' presentation was very well received and very much appreciated by the members.
Thanks to all who attended – and if you weren't able to join us this time, be sure to join us for the next meeting in November!