2019 Officer Installation & CEU Dinner Presentation – January 23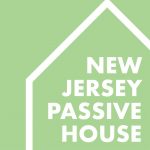 AIA West Jersey and Passive House New Jersey Present: 'Energiesprong: Retrofitting for a Sustainable Future'
DATE: Wednesday, January 23
TIME: 5:30 pm to 8:30 pm
LOCATION: Moorestown Community House 16 E Main Street Moorestown, NJ 08057
AIA West Jersey members in attendance will receive their 2019 Photography Competition Calendar. All attendees will earn 3 AIA HSW CEUs and be entered to win a door prize! (GBCI credits can be self-reported as a non-LEED specific presentation).
DESCRIPTION: Join us for our 2019 officer installation and a CEU dinner presentation by Passive House New Jersey! 'Passive House' is a building efficiency movement aimed at improving the health and welfare of the building occupant and it is taking hold in the United States. What if there was a way to retrofit an existing building to meet these strict energy efficiency standard principles and have those energy savings pay for the retrofit? Holland has been able to achieve this type of performance and proforma in their 'Energiesprong' program and the presenters from New Jersey Passive House will tell you how they were able to accomplish this. The presentation will focus on several case studies and lesson learned from the architects, engineers, builders, and building owners. The presenters will highlight solutions and challenges to retrofitting a building to 'zero on the meter' with factory fabricated wall panels while the building remain occupied. They will discuss the financial model from Holland and how can we build a marketplace to replicate this North America.
COST: Associate AIA: $20.00; AIA or Emeritus or Allied Member $35.00; Guest $45.00. AIA West Jersey members will receive their 2019 photography contest calendars and there will be door prizes!
ATTENDANCE RSVP: by Monday, January 20 to Jessica O'Donnell, AIA at westjerseyaia@gmail.com or register and pay online.
Allied Member Showcase Tables: Thompson, Becker, Bothwell LLC