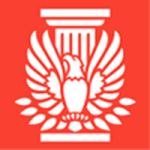 AIA West Jersey would like to announce the appointment of two of its members to the AIA New Jersey Legislative and Government Affairs (L&GA) Committee.
Robert O'Reilly, AIA was appointed Chair of Environment Sub-Committee. Jason Lutz, AIA will be the AIA West Jersey representative to the state committee.
The Legislative and Government Affairs Committee at AIA-New Jersey watches state and local issues, and ordinances to protect the practice of architecture in New Jersey. The Committee is broken up into several sub-committees: Codes & Standards, Licensure, Environment and Procurement. The sub-committees concentrate on specific issues related to legislation whether it involves zoning, open green space, energy conservation, and any new laws related to the practice of architecture.
Members interested in learning more about the L&GA Committee's recent work can read more at the links below:
National Design Services Act Re-introduced in Congress
What Architects Need to Know About Responsible Charge