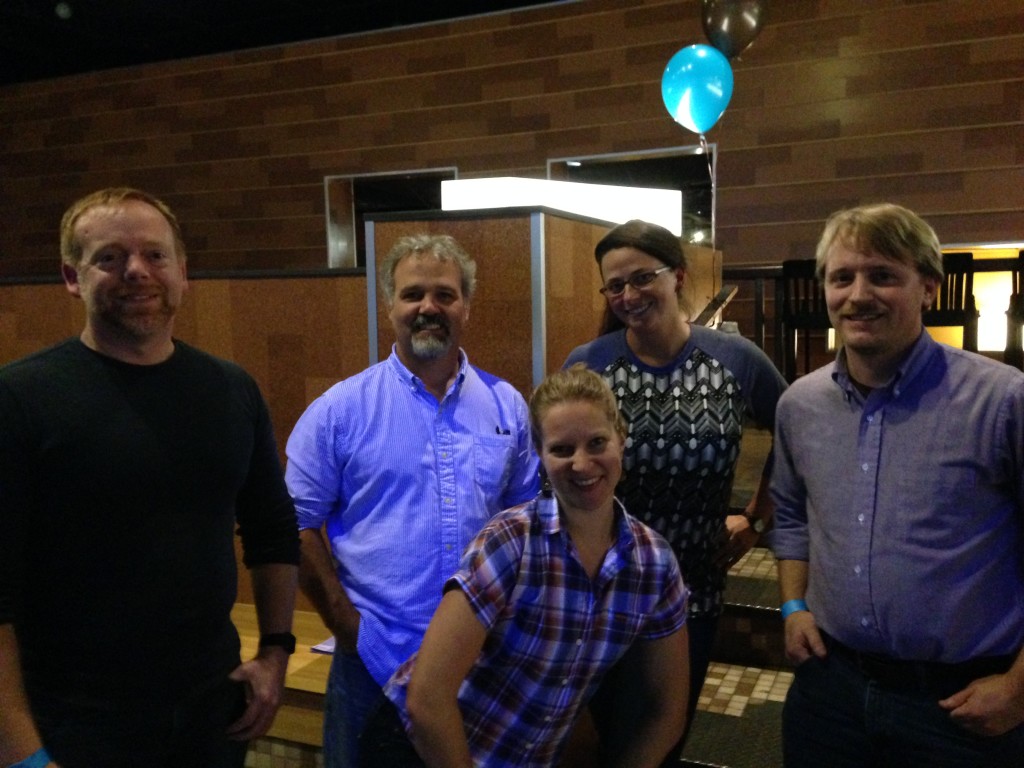 On October 27, 2016, Emerging Professionals gathered at Pinsetters Bar & Bowl in Merchantville, NJ for a seminar and social event hosted by Designplan Lighting Inc. and Illuminations Inc.
Attendees were treated to a hands-on presentation by Renee Chaykin, LC, Northeast Regional Manager for Designplan.  The presentation including demonstration of new and best-selling light fixtures available for both residential and commercial use.  In addition to the lighting product displays, participants engaged in a thoughtful question and answer session.
The discussion continued on the bowling lanes, as the Emerging Professionals and hosts rolled well into the evening in friendly, but spirited, competition.
AIA West Jersey thanks our hosts Designplan Lighting Inc. and Illuminations Inc. for supporting the component and this event.  If you are interested in learning more about Designplan or Illuminations, and their products and services please utilize the contact information below.
Designplan Lighting, Inc.
Renee Chaykin, LC
Northeast Regional Manager
(908) 996-7710
renee@designplan.com
www.designplan.com
Illumniations Inc.
Laura Teter
Specification Sales
610-764-7580
lteter@illuminationsinc.com
or
Nate Mcafee
610-325-2229
nmcafee@illuminationsinc.com
www.illuminationsinc.com
On September 27, 2016, Emerging Professionals from AIA West Jersey and Central Jersey Components gathered at the Taproom & Grille in Haddon Township, NJ for a seminar featuring Personal Financial Planning Basics for Emerging Professionals. Attendees learned about Budgeting, Insurance Protection, Retirement/401k Planning, College Planning and Investing for yourself and your business.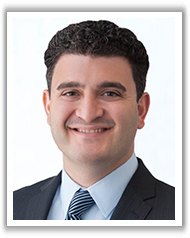 The seminar was presided over by Jason Gabrieli, CFP of HFM Investment Advisers, an emerging professional in the financial planning industry.  The presentation featured excellent discussion among the participants.
Light fare and cocktails were available during the networking portion of the event.
For additional information about Emerging Professional events in the West Jersey Component and across New Jersey, please visit the AIA NJ Emerging Professionals Community website: http://epic-aia-nj.weebly.com/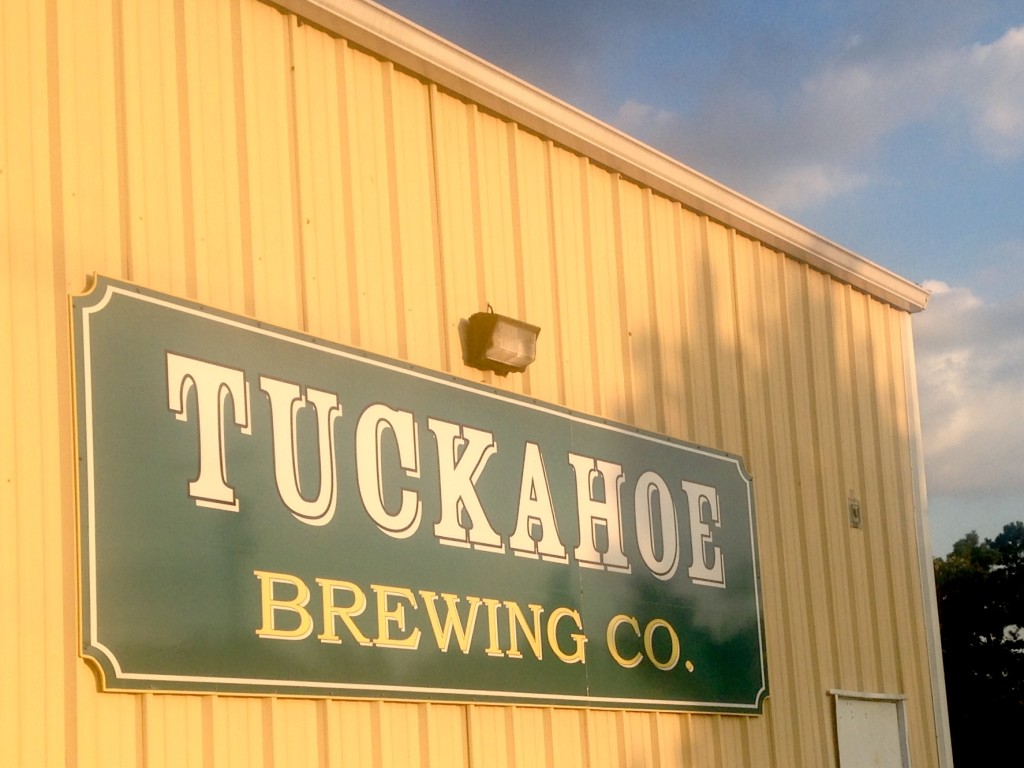 In case you missed it, on August 26th, 2016, AIA WJ Emerging Professionals Community hosted an EPiC Summer Social at Tuckahoe Brewing Company in Egg Harbor Township, NJ.  Attending members from the West Jersey, South Jersey and Jersey Shore chapters had a great time sharing ideas, discussing the upcoming Fall schedule, and sampling some of the locally produced beers.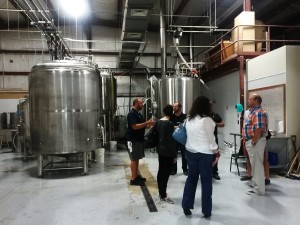 We also had the opportunity to take a stroll through the plant with company co-founder Matt McDevitt, who described the brewing process and ongoing growth of the company.
Fun fact: Tuckahoe Brewing Company is part owned by a emerging professional architect, Jim McAfee, R.A.
Mark your calendars for AIA WJ EPiC Events coming up this Fall:
27 SEPT 2016: Personal Finance for the Emerging Professional (Info and RSVP here)
27 OCT 2016: Seminar and Bowling Social at Pinsetters Bar & Bowl
22 NOV 2016: Development 101 – Getting Started
15 DEC 2016: Winter Social: EPiC Year in Review
The 11th Annual AIA West Jersey Photography Competition has opened for entries. Submit your interesting images of everything architectural – from the buildings around the corner, to a current project to a place you visited.
ELIGIBILITY: Competition is open to all AIA members and affiliates, students and the general public.
ENTRY DEADLINE: September 7, 2016
CATEGORIES: Color and Black & White
AWARDS: All entries are narrowed by a jury to select the top finalists, these finalists are put online for a public vote to select the 3 prize winning photographs, the cover image, and 12 "monthly" images that will be printed in the 2017 AIA-WJ Calendar.
PRIZES: Each year three cash prizes are awarded for Overall Best Entry, Best Color, and Best Black & White, as follows:
Best Overall Entry – $ 250 prize
Best Color – $ 150 prize
Best Black & White – $ 150 prize
Photography Competition Information and 2016 Competition Entry Form are available in PDF via AIA New Jersey:
Download Competition Information
Download 2016 Competition Entry Form
Additional Information about the competition or questions please contact :
Kimberly Bunn, AIA – Photography Competition Chair
856-234-7367 or photo@aiawestjersey.org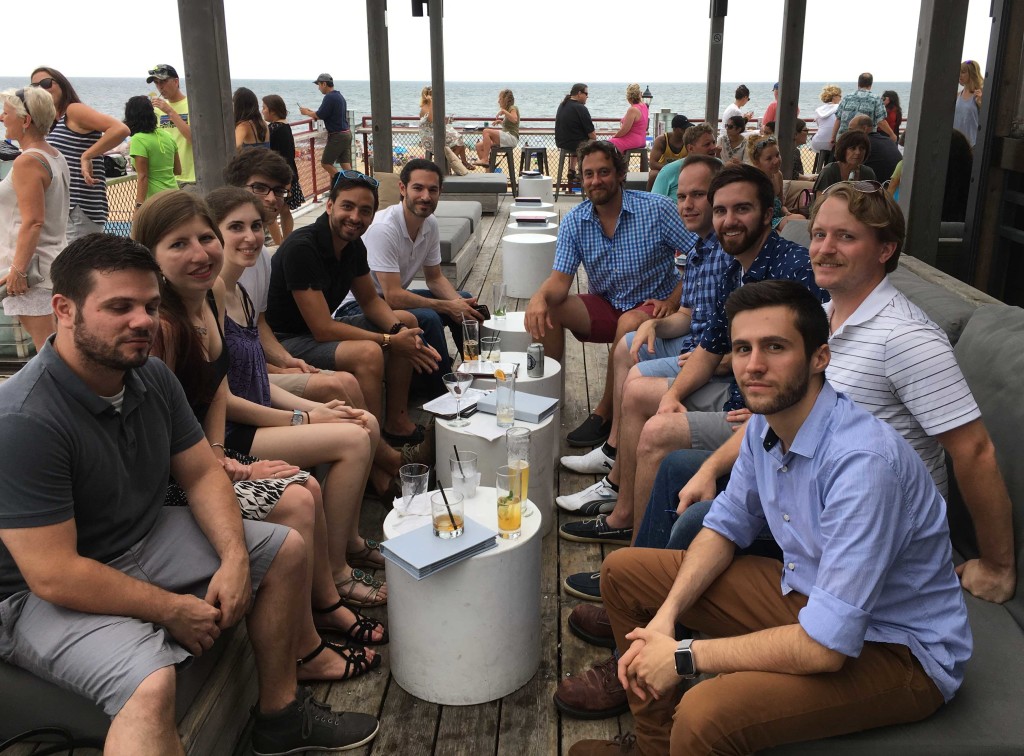 The AIA New Jersey Emerging Professionals Community (EPiC) met at the end of July for the first annual EPiC Leadership Summit.  Members of the executive committee and emerging professionals from each of New Jersey's six AIA sections were in attendance.  The group came together to clarify the community's vision for the remainder of 2016 and set goals for 2017.  AIA West Jersey was represented by Christopher McIntosh, Assoc. AIA (AIA WJ EPiC Section Director) and Mark Barone, AIA (AIA WJ President Elect).
For more information about the AIA New Jersey Emerging Professionals Community, and upcoming state-wide EP activities visit our website:  http://epic-aia-nj.weebly.com/
Positive changes are coming to AIA WJ EPs in the second half of 2016. Save the date on August 26th, for our next EP social with emerging professionals from both AIA South Jersey and AIA Jersey Shore!   Details to follow shortly.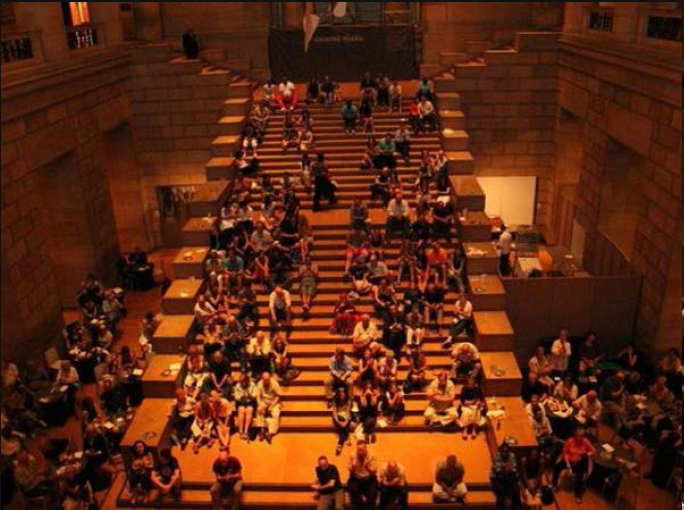 AIA-WJ Emerging Professionals Community (EPiC) held our June social event on Friday, June 17th at "Art After 5″ in the Great Hall of the Philadelphia Art Museum. EPiC members gathered on the balcony to listen to music by Brazilian samba musician Rogê, while networking and discussing the recent activity of the EPiC board and AIA-NJ.
Those in attendance were a combination of associates and licensed EPs, and the conversation turned from upcoming changes to the IDP and ARE process to future opportunities and events. We ended the event with a walk through the north wing of the museum, and explored the collection of Modern and Contemporary art.
Thus concluded the schedule of AIA-WJ EPiC events for the first half of 2016, and we look forward to meeting again in August!
AIA members from all over the county convened in Philadelphia, May 18-21, 2016 for the AIA National Convention.  The convention offered entertaining and provocative Keynote Speakers, a plethora of networking opportunities, and over five hundred (500) seminars to enhance professional skills.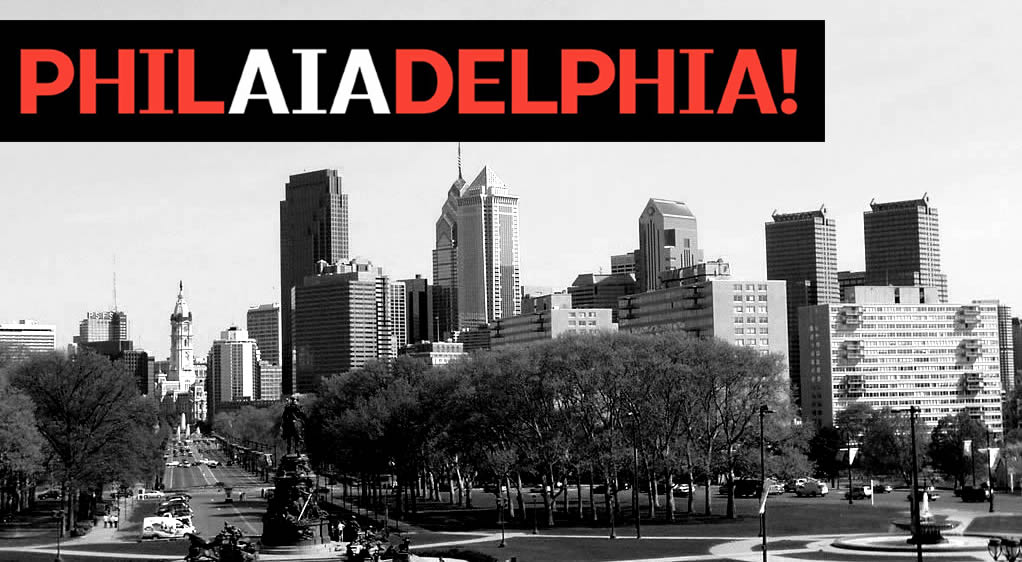 For the first time ever, in fact the AIA membership voted to change the organization's By-Laws to allow it, the AIA Gold Medal was awarded to a DUO of architects.  Denise Scott-Brown was in attendance to receive the honor bestowed upon her and husband, Robert Venturi.
For additional information and convention wrap-ups visit AIA New Jersey and AIA NJ Emerging Professionals Community (EPiC) blogs:
AIA New Jersey – Convention Recap
AIA NJ – Emerging Professionals: EPiC Moments at AIA Convention 2016
AIA West Jersey Emerging Professionals met at local brewery, Double Nickel Brewing Co. in Pennsauken, to network with colleagues in the profession, tour the brewery and share our opinions on the tap list.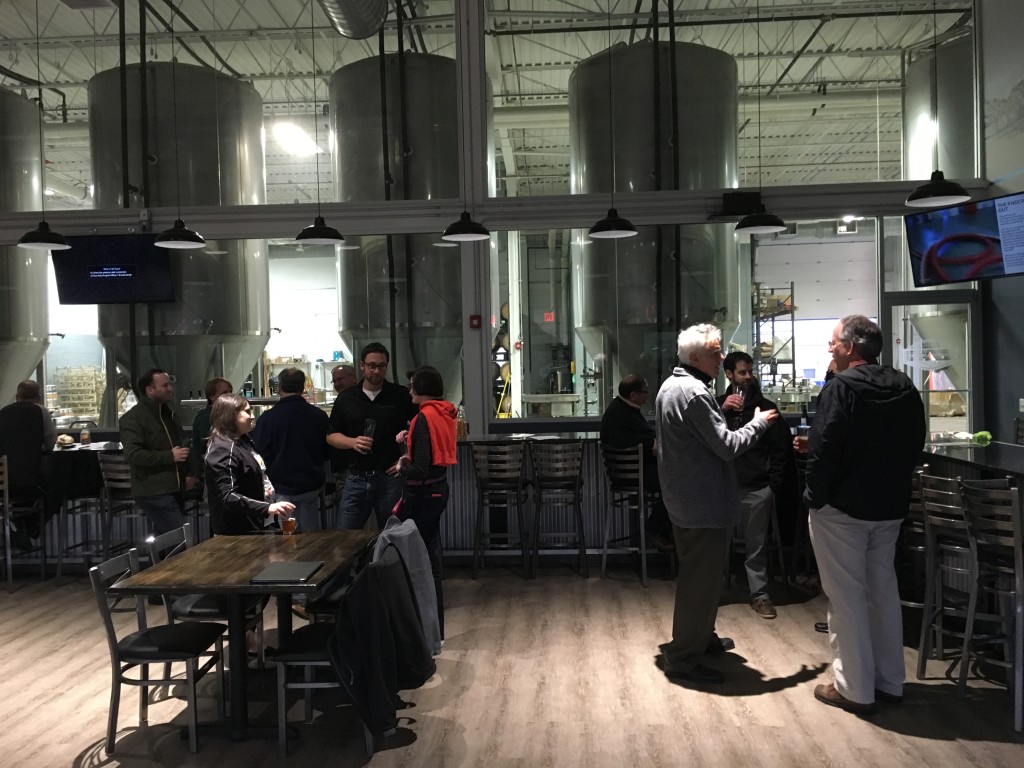 The brewery tour was lead by Drew Perry, General Manager and Head Brewer at Double Nickel.  Drew provided an informative tour highlighting the building features and Read more
Exciting news! Our event this Thursday, April 28th, has a new name and now offers 2 CEUs (LUs not HSW) towards your continuing education credits. Last call so RSVP today!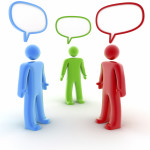 Join us for "Breaking Beer: Networking with Emerging Professionals" at Double Nickel Brewing Co. in Pennsauken, as we meet local colleagues to discussion the profession, tour the brewery and share our opinions on the tap list.
The AIA WJ Emerging Professionals Community extends a special invitation to attend to all recent additions to the AIA West Jersey ranks. If you have joined AIA in the 2015 or 2016 calendar year, please stop by to meet your local colleagues, and maybe score a new AIA polo shirt.
Event Details:
When: Thursday, April 28, 2016
Where: Double Nickel Brewing Co., 1585 NJ 73, Pennsauken Twp., NJ 08110 (near the Route 130 interchange)
When: 6:30 PM
RSVP: Respond by email to Troy Harris, AIA (tharris@ignarrilummis.com) by Wednesday, April 27th.
Admission to this event is free for all Architect and Associate AIA Members
General members of the AIA WJ chapter are encouraged to share in the event and socialize with the up and coming members of the AIA WJ chapter.
See you there!
In case you missed it: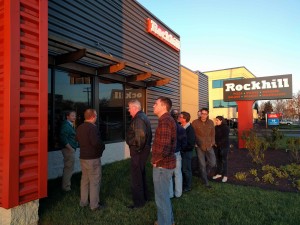 The AIA West Jersey Emerging Professionals Community (EPiC) convened on Tuesday evening, March 29th at Rockhill Restaurant in Cherry Hill for our monthly Seminar and Social Event.
The seminar featured a tour of the facility conducted by Brad Barker, AIA of The Bannett Group, and project manager for the design of the restaurant. We began by walking the outside of the building and discussing the history of the site, how it was occupied for years by the famous "Big John's Pizza and Steaks", and the goals of the client in building a new restaurant to honor that culinary tradition. Brad discussed the evolution of the design and showed us some of the exterior details before taking the group indoors for a walk-through of the kitchen and dining room.
After the tour, the group enjoyed food and drinks from the Rockhill menu while discussing construction detailing and issues relevant to restaurant design.
The event had a great turn-out, so thanks to all who attended, including our speaker, Brad, who presented a compelling case-study of design-build project delivery.