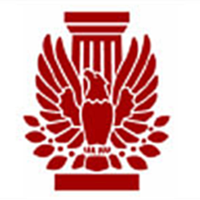 Now in it's 12th year – the AIA West Jersey Photography Competition has opened public voting period to select the top images of this years finalists.    Voting ends November 1, 2017.
Go to the website to place your vote for your favorite.
As in years past, many great architectural images were submitted from photographers around the country.  A panel of jurors narrowed the entries to the finalists in the public voting portion of the competition.   All of the public votes and juror votes will be tallied to decide the top three images that received cash awards and the cover photograph on the 2018 printed wall calendar.
Many Thanks to our 2017 jurors:
– Mark Barone, AIA
AIA West Jersey President
– Bruce Turner, AIA
AIA New Jersey Regional Representative
– Brandon Warshofsky, AIA
AIA New Jersey Regional Associate Director
Join us at Caffe Aldo on October 24 for a presentation on Passive House. RSVP by 10/19. Attendees will receive 3 HSW and 3 GBCI credits.
Over the years, AIA West Jersey [AIAWJ] has been serving its members by providing quality continuing education programs, field trips, social outings and general meetings for professional camaraderie. We are currently looking for members to get involved with our Executive committee for 2018.
AIA West Jersey serves as your voice in state issues affecting the architectural profession. As a volunteer organization, the officers on the Executive Committee serve one or two year terms, continuing on as other capacities and culminating as President. The continuity of the Board allows the Board members to learn from their predecessors, making the transition easier and allowing for an efficient operation of the Chapter.
Serving on the AIA West Jersey Executive Committee is a great avenue for professional development. Nowhere else in our profession will you get the opportunity to affect how architecture is practiced in New Jersey. You will also become part of the AIA New Jersey [AIANJ] representation as AIA works on a national scale for the betterment of our profession. It may seem humbling to have this opportunity; however, your voice is exactly what is needed, regardless of your professional status. Board members include project managers and single practitioners, to principals of larger firms. All that is required is a desire to improve the architectural profession.
AIA West Jersey is pleased to announce the proposed 2018 Slate of Officers:
President:                        Mark Barone, AIA
Past President:               Jason Lutz, AIA
Vice President:               Jessica O'Donnell, AIA
Treasurer:                       Troy Harris, AIA, LEED AP
Secretary:                        Open Position
AIANJ EPiC Liasion:      Open Position
Trustee:                           John Glaviano, AIA
Trustee:                           Dave Lummis, AIA
Trustee:                           Open Position
Trustee:                           Open Position
2018 Open Position Descriptions:
Secretary: Two year term. Responsabilities: attend monthly executive board meetings and keep minutes of the proceedings, coordinate with AIA NJ for AIAWJ event publication notice, update membership roster & coordinate with AIA NJ, assist the president and president elect with newsletters & email blasts, and publish relevant AIA information on AIA West Jersey social media outlets.
EPiC Section Director [Emerging Professionals Community]: One year term. Responsibilities: attend monthly executive board meetings, serve as the conduit between AIA NJ EPiC and AIA West Jersey through a monthly teleconference and assist the executive board with developing & planning Emerging Professional events (socail, networking, educational).
Trustee: One year Term. Responsibilities: attend montly executive board meetings and assist the executive board with developing & planning general membership meeting topics.
We encourage you to become involved and help shape your local AIA Component – no previous board experience is required. Interested candidates should email a brief statement of interest (500 words maximum) to Mark Barone, AIA at westjerseyaia@gmail.comor mail a written statement of interest to P.O. Box 4015, Cherry Hill, NJ 08034. All statements of interest must be recieved by end of business on October 30, 2017.
Please reach out if you have any questions about getting more involved with AIA West Jersey. We look forward to hearing from you!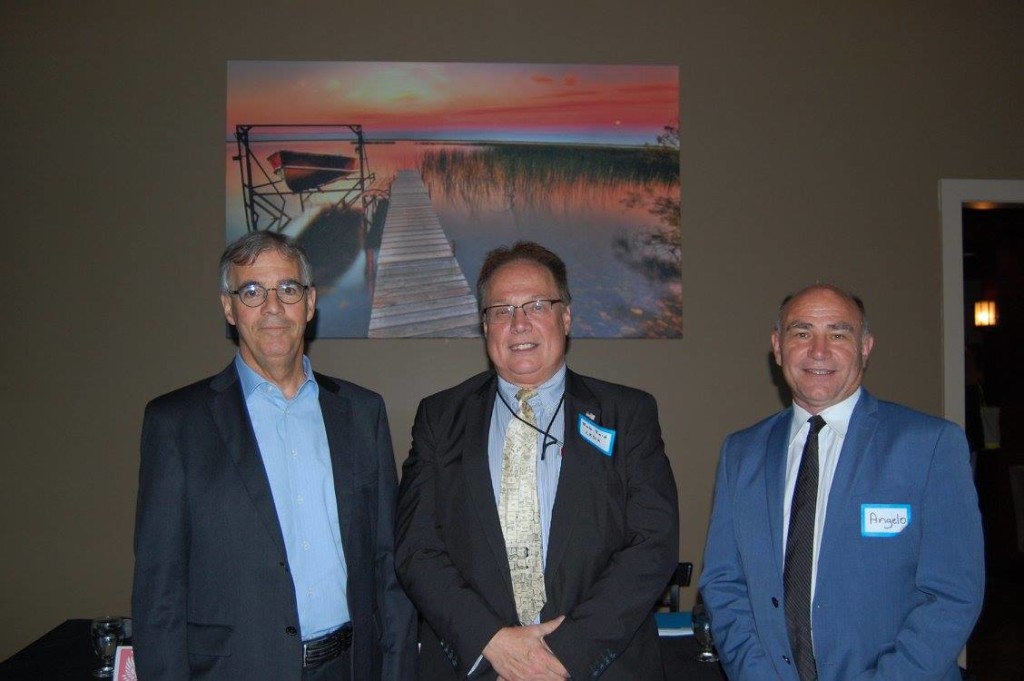 AIA West Jersey and AIA South Jersey held their annual joint meeting on September 19th 2017 at the Lake House Restaurant in Newfield, NJ.
The presentation Garden state Growth Zones: Camden and Atlantic City – Cities on the Rise was well received by the audience and produced thoughtful discussion.
Presenters Thomas Sykes, of SOSH Architects, and Robert Reid, a land use officer, discussed the Casino Redevelopment Authority [CRDA] and how they have worked to streamline the submission process. Sykes stated that involving public programs with a good sense of design enhances and revitalizes communities.
Presenter Angelo Alberto, AIA discussed the urban renaissance currently going on in Camden. He credits the Economic Opportunities act of 2013 and its associated tax credit as the 'Game Changer.' Alberto also commented you can never kill the city, it is just a matter of time before it comes back.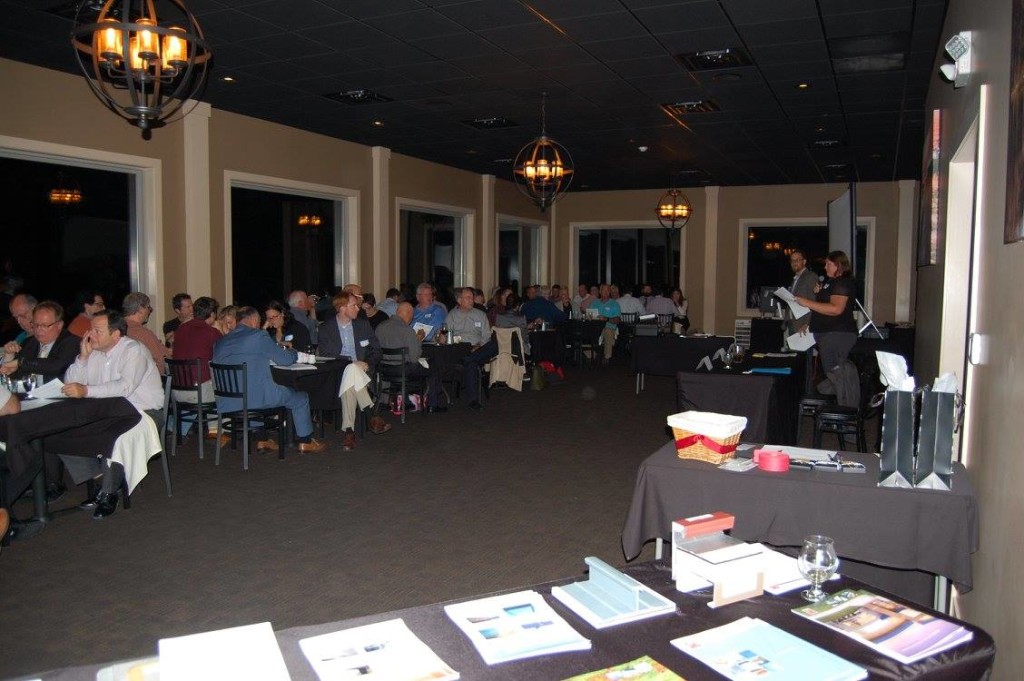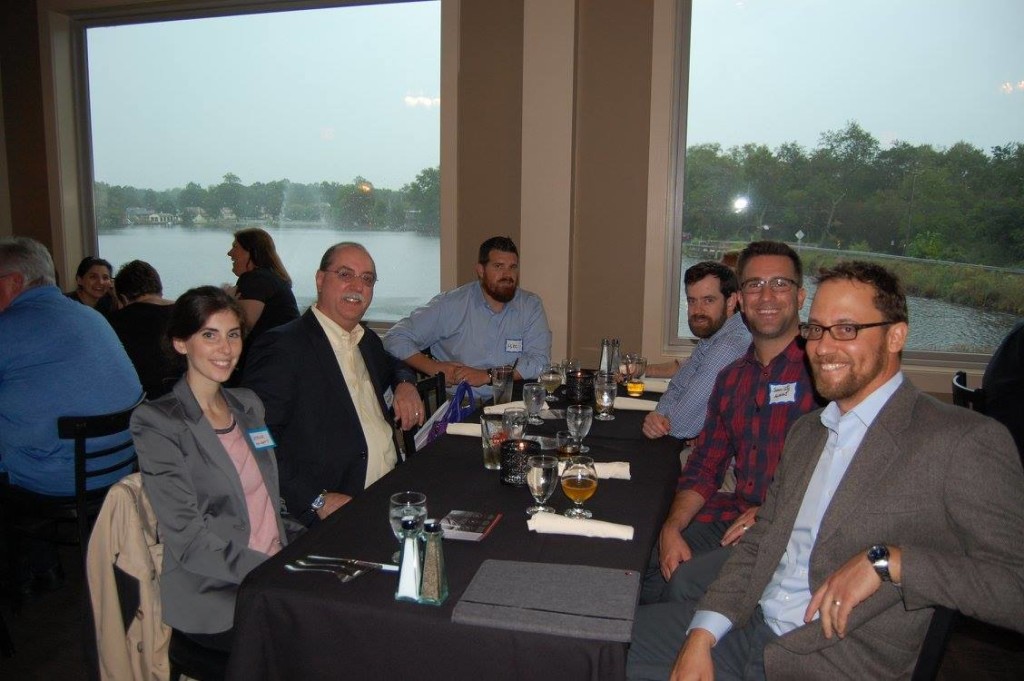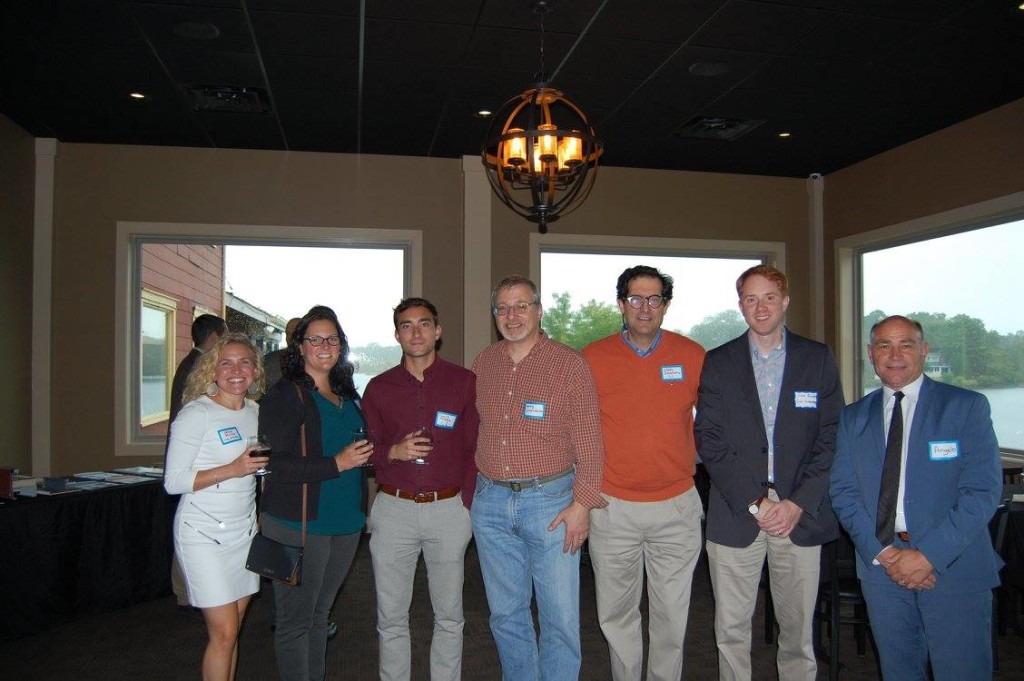 This multi-tiered program kicks off with two certificate programs to help prepare Architects and Construction Professionals with limited or no business training to enter the Micro-MBA executive program in late 2018. The Business of Architecture Basic Certificate will be offered Sept. – Oct. 2017 and The Business of Architecture Advanced Certificate will be offered Jan. – Feb. 2018. Each of the certificate programs will be five weeks in duration and provide background training to help ensure the candidates success. Classes will be taught by a combination of Temple University Professors and licensed AIA Architects at the Temple Center City Campus.
Registration for the Business of Architecture Basic Certificate is now open! Details on this exciting program are outlined below.
You can earn up to 15 AIA CEUs with the Fall 2017 Basic Certificate! Register for one or take all five courses.
Project management for Architects | 3 LU/HSW
Collaborative Communication & Leadership | 3 LU/HSW
Managing the Firm | 3 LU
Accounting for Architects | 3 LU
Intellectual Property & digital Design | 3 LU/ HSW
Have questions? Reach out to us at westjerseyaia@gmail.com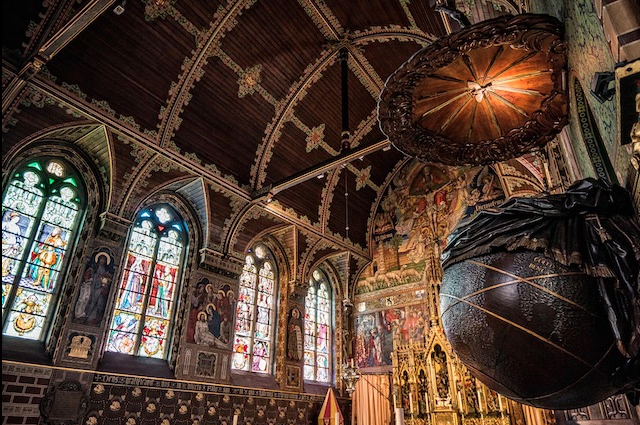 AIA West Jersey is accepting entries to the 12th Annual Photography Competition.   Submit your interesting images of everything architectural – from the buildings around the corner to a new place you visit.
ELIGIBILITY: Competition is open to all AIA members and affiliates, students and the general public.
ENTRY DEADLINE: September 5, 2017
CATEGORIES:
Color
Black & White
AWARDS:
Each year three cash prizes are awarded for Overall Best Entry, Best Color, and Best Black & White.  All entries are narrowed by a jury to select the top finalists, these finalists are put online for a public vote to selected the 3 prize winning photographs, the cover image of the calendar and 12 "monthly" images that will be printed in the 2018 AIA-WJ Calendar.
Best Overall Entry   – $ 250 prize
Best Color   – $ 150 prize
Best Black & White  – $ 150 prize
Additional Information about the competition or questions please contact :
Kimberly Bunn, AIA – Photography Competition Chair
856-234-7367   or    photo@aiawestjersey.org
LEARN MORE:
Get more information, Click here.
Download Competition Entry Form here.
Join AIA West Jersey for networking, dinner and a presentation by award-winning writer, successful entrepreneur and accredited FocalPoint Business Coach, Jerry Covella. Jerry will present strategies for clarifying your business vision, and provide tools and tips for the foundation to a more successful business. Whether you have been in business for years, or are considering venturing out on your own, there is a take-away for you here.
In addition, Jessica O'Donnell, AIA-WJ Secretary and NJ Emerging Professionals Community Chair will be presenting an "EPiC Roadshow" describing the EPiC organization, its strucutre and opportunities for members. Come out and learn more.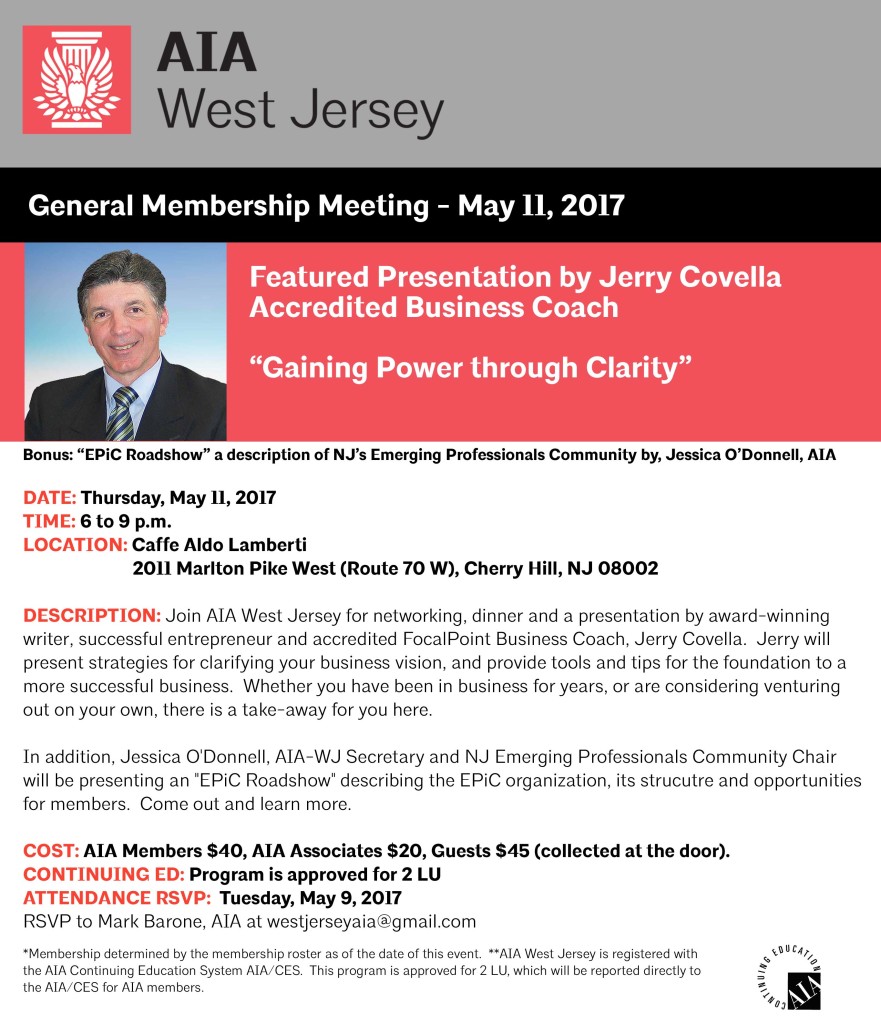 AIA West Jersey invites the membership to attend AIA WJ Allied Member, DuBell Lumber Company's AIA-Credit Program on April 27th, 2017.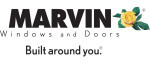 AIA WJ Allied Member, Marvin Windows and Doors will be presenting at the event.  RSVP directly to Ed Evans at Dubell via the link below.
Dubell Lumber Company Announces AIA-Credit Architects Lunch and Learn Program
Medford, NJ – Thursday, April 27, from 8am-1pm, DuBell Lumber Company of Southern New Jersey is launching the first in a series of Architects Lunch & Learn events for 2017.
For over 95 years, DuBell Lumber Company, with its seven South Jersey-area locations, has been a leader in the building industry, specializing in architectural millwork, kitchens, baths, decks, lumber, trusses and building components. Beginning in April, DuBell will offer architects multiple opportunities to network with their peers, enjoy a free lunch, learn about proven products from leading building and home improvement-industry manufacturers, and earn 3 HSW AIA Continuing Education Credits. The first event will be held at the Camden County Boathouse in Pennsauken, right on the banks of the Cooper River and just seconds off of Route 70.
The Camden County Boathouse, DuBell's choice for the premiere Lunch & Learn, was built in 2006 and designed by one of New Jersey's notable architectural firms, SOSH, of Atlantic City. DuBell Marketing Director, Ed Evans said, "It's one of the most striking and attractive architectural structures around Cooper River and the surrounding area, so we thought it was the perfect place to invite architects for a lunch and learn."
The Dubell Lumber Company Architect Lunch & Learns are free educational events, open to all architects.
The April 27th Lunch & Learn will offer three seminars. Attendance at each seminar will earn one (1) AIA HSW Health, Safety, and Welfare credit. A total of three (3) credits may be earned at this event.
April 27th sponsors and presenters include:
Fritz Winterle, CDT, Super Enterprises/Marvin Windows
Laura Hays, Trex
John Pepe, Versatex Trimboard
Ed Evans, DuBell Lumber Co.
Program details:
8am-8:30am: Registration, morning refreshments
8:30am-9:30am:  Session 1 – PVC 101: The Benefits & Uses of Cellular PVC Trim
Presented by John Pepe, Versatex
9:45am-10:45am: Session 2 – Steel Deck Framing for Composite Decking
Presented by Laura Hays, Trex
11am- 12:00pm: Session 3 – AAMA Standards for Fenestration Products: Substrates and Finishes
Presented by Fritz Winterle, CDT, Super Enterprises / Marvin Windows
Noon-1pm: Box Lunch – Participants are encouraged to stay, eat lunch & network
Admission to this event is free, however seating is limited so we ask that participants pre-register. Architects may register online on DuBell Lumber Company's Facebook Page: www.Facebook.com/DuBellLumber or by calling Michelle Lennox at DuBell Lumber Co. (609)969-6112.
To Register Online:
https://www.eventbrite.com/e/dubell-architect-lunch-learn-tickets-32336438157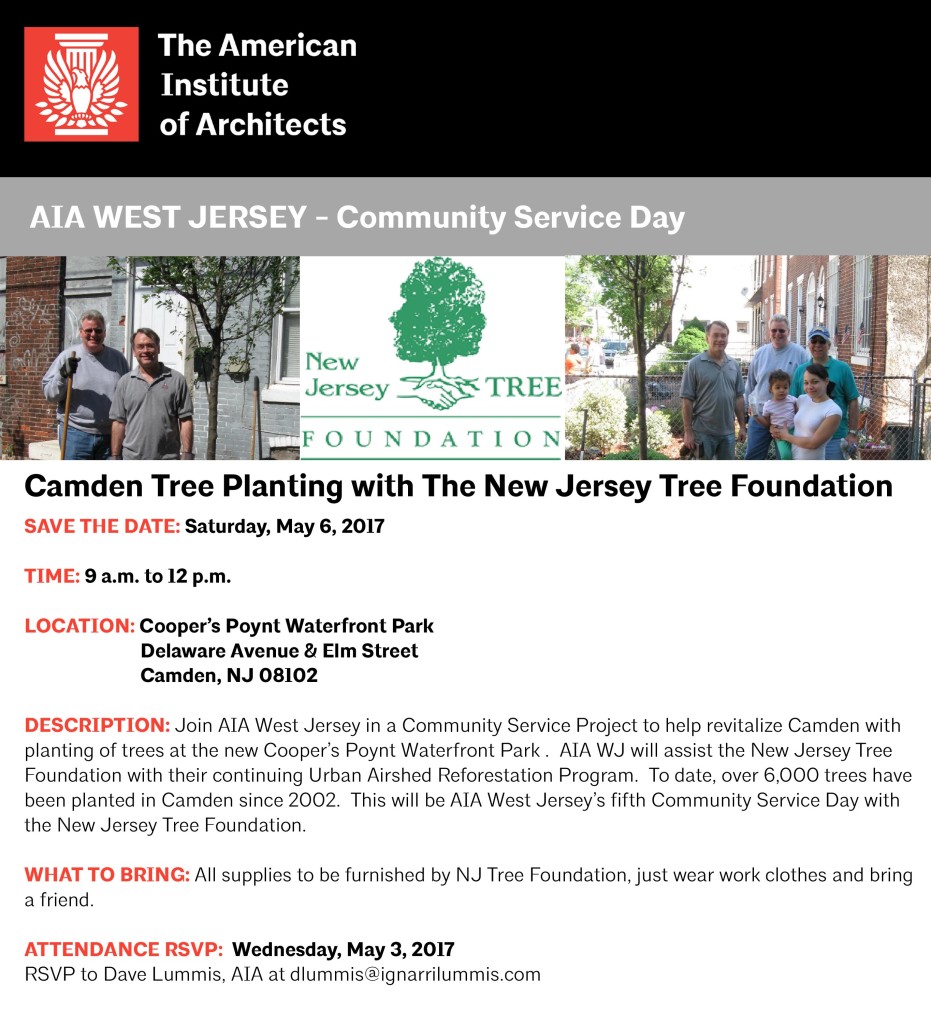 Join AIA West and South Jersey for a informative tour on March 25 – coffee and donuts will be served at the start of the program.