2018 Executive Committee
Mark Barone, AIA
2018 AIA West Jersey President
Mark Barone, AIA, is the Principal of Mark Barone Architect, located in Haddonfield, New Jersey.  The firm offers architectural services and consultation for residential and light commercial projects.  He is a licensed Architect in New Jersey and New York, and is a certified member of the National Council of Architectural Registration Boards.  Mark currently serves as a member of the Historic Preservation Committee in Haddonfield, NJ.
Mark believes buildings should be built in harmony with the surrounding environment and local context, and strives to include sustainable practices and products in all his designs.  His focus is designing beautiful, comfortable and functional spaces that promote quality life and work experiences, with an emphasis on the connection to the natural world.  His previous work in New York City has honed his ability to maximize the function and utility of spaces resulting in more efficient, less wasteful buildings.
Mark holds a Bachelor of Science degree in Civil Engineering from the University of Maryland, College Park, and a Masters of Architecture degree from the New Jersey Institute of Technology in Newark, New Jersey.
As an active member of the American Institute of Architects, Mark looks forward to expanding the AIA West Jersey Chapter's involvement in community service projects and increasing member participation in the Emerging Professionals Community (EPiC).
He resides in Haddonfield, New Jersey with his wife and two children.
Jessica O'Donnell, AIA
2018 AIA West Jersey President-Elect
Jessica O'Donnell, AIA, is an Architect at Kitchen and Associates, in Collingswood, New Jersey. She has over seven years of experience in residential and mixed-use building design, holds an NCARB certificate, and is licensed in Pennsylvania and New Jersey.
Jessica is a graduate of Oklahoma State University where she earned her Bachelor of Architecture degree with a minor in Environmental Studies in 2011. During her five years at OSU she was a Division I Equestrian Team member, a member of the American Institute of Architecture Students, and a volunteer with the Architecture Students Teaching Elementary Kids (ASTEK) program.
As a young professional she is committed to developing a community within New Jersey that promotes the professional growth of emerging professionals while fostering comradery among the younger generations within the architecture profession through inclusive events that encompass the different design disciplines. 
In addition to her role as West Jersey President-Elect, Jessica currently serves as the Young Architect Regional Director of New Jersey for AIA National's Young Architect's Forum and is also an Advisor to AIA New Jersey's Emerging Professionals Community (EPiC). As a founding member of EPiC, she has helped shape the community and its efforts to promote the professional growth of emerging architects and provide service to local communities through advocacy, education, and public outreach events.
Troy Harris, AIA, LEED AP
2018 AIA West Jersey Treasurer
Troy Harris, AIA, LEED AP is a Project Architect at Ignarri-Lummis Architects in Cherry Hill, NJ. While at Ignarri-Lummis, Troy has primarily worked on retail tenant fit-outs, retail center rehabilitation projects, supermarkets and dental offices. With nationally recognized retail clients, Troy has worked on projects throughout the United States, giving him the opportunity to work with a variety of property owners and building department jurisdictions.
Working throughout the country has allowed him to experience different construction and design practices, work with various state and local codes and code amendments, and develop an understanding of the importance of both gathering and communicating information throughout the project as on site visits are minimal. Ignarri-Lummis also relies on Troy's skills to complete detailed existing conditions surveys and due diligence reports to kick off a project or assist a tenant in completing their lease negotiations.
Troy attended Montana State University and obtained a Bachelors of Arts in Environmental Design in 2006 and a Masters of Architecture in 2008. He is a licensed architect in the state of New Jersey and holds an NCARB certificate. As an advocate of sustainable design practices, Troy became a LEED Accredited Professional in 2009. He believes that architects must take the lead in decreasing our country's energy consumption and promote environmentally responsible lifestyles through the built environment we design; as licensed architects we have dedicated ourselves to protecting the health and safety of the public.
Troy grew up in Monroeville and currently resides in Mickleton with his wife. He is a member of the Woodstown Moose Lodge #932 and is a past Treasurer and Trustee on their executive board. He is an avid skier and participates in a variety of outdoor activities including hiking, whitewater kayaking, rock climbing, and hunting.
William Andes, AIA
2018 AIA West Jersey Secretary
Bill Andes, AIA, is a Senior Associate and Studio Leader at Ballinger in Philadelphia, PA. Since joining the firm in 2005, Bill has been involved in a number of significant projects for some of the region's largest companies, including Children's Hospital of Philadelphia, Boeing, Reading Hospital, University of Rhode Island, Shore Medical Center, and the University of Rochester Medical Center. Bill enjoys working on complex projects where he can lead a large team of architects, engineers, and consultants through documentation and construction. Prior to joining Ballinger, Bill worked at Schmitt Anderson Architects in Metuchen, NJ where he worked on institutional and mixed-use projects for corporate clients.
Born and raised in New Jersey, Bill graduated from Syracuse University with a Bachelor's of Architecture and is licensed in New Jersey and Pennsylvania. He lives in Medford with his wife and daughter.
TRUSTEES
John J. Glaviano, AIA
2018 AIA West Jersey Trustee
John J. Glaviano, AIA is a Project Manager for Lammey & Giorgio Architects in Haddon Township, New Jersey. In addition to design work, John serves as the Construction Manager for Lammey & Giorgio. He is married and has a seven year old son. John is a licensed Architect and a past President of AIA West Jersey. 2018 marks his 13th year on the AIA WJ Board where he will serve as a Trustee.  John holds a Bachelor of Architecture degree from Drexel University and a Bachelor of Arts in Architecture degree from the University of North Carolina at Charlotte.
John has worked in the Architecture field for over 20 years and has been fortunate to work on some notable buildings including the Philadelphia Flyers' practice facility in Voorhees, New Jersey, numerous Renovations to Caesars Hotel and Casino in Atlantic City and several restaurants including Planet Hollywood at Caesars and the Chop House in Gibbsboro, New Jersey. Some of his recent projects include serving as the Architectural Construction Manager for the terminal expansion of the Atlantic City International Airport and the restoration of the 160 year old Glassboro Train Station in Glassboro, New Jersey. In 2009, John completed a façade renovation to the Ritz (Carlton) in Atlantic City, which serves as the model for "Nucky" Thompson's home in the HBO miniseries 'Boardwalk Empire'.
Robert W. O'Reilly, AIA, LEED AP
2018 AIA West Jersey Trustee
Robert O'Reilly, AIA, LEED AP is Principal and Co-Founder of Arch Design Architects, Inc. located in Cherry Hill, NJ.  He is a licensed professional Architect with over thirty years of experience. His interest in sustainable design and energy conservation led him to become a LEED Accredited Professional through the U.S. Green Building Council.  Robert has design several LEED certified buildings throughout New Jersey and Pennsylvania.
After majoring in Construction Management & Structural Engineering and attaining a Bachelor of Science degree in Engineering Technology from the New Jersey Institute of Technology, Robert accumulated experience in estimating, design, and project management by working with various design firms across New Jersey.  Not long after acquiring his New Jersey licensure as an architect, Robert transitioned his talents into the construction management arena by fulfilling a senior project management role at Wu & Associates, Inc.
Robert in his spare time is active with the AIA West Jersey Section and is also very active within the Cherry Hill community being a member of the Green Building Task force of Sustainable Cherry Hill (a non-profit organization dedicated to educating the public on sustainability and the environment). In addition, he is a member of the International Code Council, the Construction Specifications Institute, and of AIA New Jersey COTE (Committee on The Environment).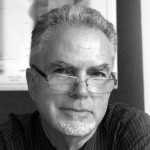 John R. Parry, Jr., AIA, LEED Green Associate
2018 AIA West Jersey Trustee
John R. Parry Jr., AIA is a Principal with J. Randolph Parry Architects, PC in Riverton, NJ. John has over thirty five years of experience in the design of commercial and residential development. His firm promotes a strong emphasis on adaptive reuse and sustainability while incorporating a passion for the renovation of existing structures. In addition, John has hands-on insight into the development and construction of projects gained from valuable field experience acquired while previously working with a construction company. Recently that experience has evolved into the development and ownership of award winning two senior communities in Boyertown, PA and Newtown, CT.
John is a graduate of Virginia Polytechnic Institute and State University. He holds an NCARB certification and is registered in the states of New Jersey, Pennsylvania, Connecticut and Virginia. His firm belongs to the Urban Land Institute and the NJ Green Building Council and are proponents for the WELL Building Institute.
Prior to joining the AIA West Jersey chapter in 1996, John had a partner with office in Philadelphia and was active in the AIA Philadelphia chapter. He is excited to bring that experience to West Jersey and as a trustee, he is anxious to help promote architecture and architects in the South Jersey community.
Lauren Harris, Associate AIA
2018 AIA West Jersey EPiC Section Director
Libertad Lauren Harris, Assoc. AIA, is an Architectural Designer at Toll Architecture.  Lauren graduated from the New Jersey Institute of Technology as an Albert Dorman Honors Scholar, Magna Cum Laude, with a Bachelor's of Architecture degree with a minor in Environmental and Sustainable Studies.  
Lauren's research in Bio-Enabled Façade Engineering, which proposes to mitigate carbon emissions and generate biolipids for on-site energy production within the building façade, has received first place in the 2015 Dana Knox Research Showcase and was presented at the eCADDe Conference in Finland.  Her work in Soft Robotics and an Emerging Architectural Material appeared in Architectural Digest, January 2016.  Lauren is now focused on licensure and spends her time now studying for the ARE.
ADVISORS
David N. Lummis, AIA, LEED AP
David Lummis, AIA is a principal with the firm of Ignarri-Lummis Architects in Cherry Hill. Dave is a licensed architect in New Jersey and forty-one other states. The firm specializes in retail development and medical and dental office facilities across the country. He also holds a New Jersey Professional Planner's license, is a New Jersey licensed ICS Building Inspector, and is a LEED Accredited Professional.
Kimberly Bunn, AIA, LEEDAP
Kimberly Bunn, AIA, LEED AP, is owner and principal of Bunn Architecture, a full service architecture firm specializing in residential projects based in Moorestown.
Dedicated to creative design and attention to detail, she enjoys helping her clients improve the spaces that they live or work in everyday.
Jason Lutz, AIA
Jason Lutz, AIA, is an Architect at Kitchen and Associates, in Collingswood, New Jersey.  His interest is in Architectural Design that combines traditional ideas of composition, form, and craft with a readable and more flexible expression through modern functionality. He believes that the inspiration for design comes from the physical conditions of the site, as well as the cultural, historical, and especially environmental context for the building.