In case you missed it: AIA WJ EPs Bury the Hatchet – February 15, 2018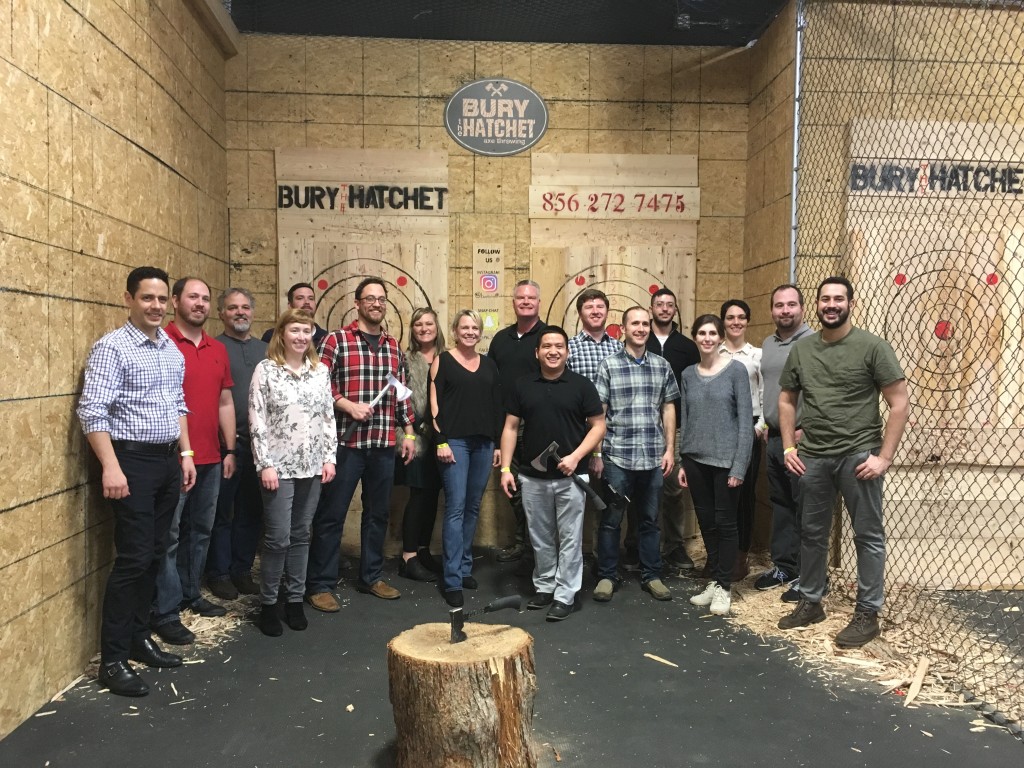 On February 15, 2018, Emerging Professionals (EPs) from AIA West Jersey and AIA Philadelphia came together to discuss upcoming events and volunteer opportunities for EPs in 2018.  The group of roughly 20 participants learned to throw axes from the skilled masters at Bury the Hatchet in Cherry Hill, NJ.  After a round robin tournament to determine seating, architects competed in a single elimination tournament.
During the event, attendees engaged the event sponsor Won-Door Corporation in conversation and enjoyed the provided food and beverages.  Thank you to Sean Hilgeman and Courtney Watson, for supporting AIA West Jersey.
This social event was a great start to the 2018 Emerging Professionals calendar.  Stay tuned for upcoming events featuring ARE Prep and more fun socials.