AIA WJ Emerging Professionals: NextFab Tour, Feb. 24, 2017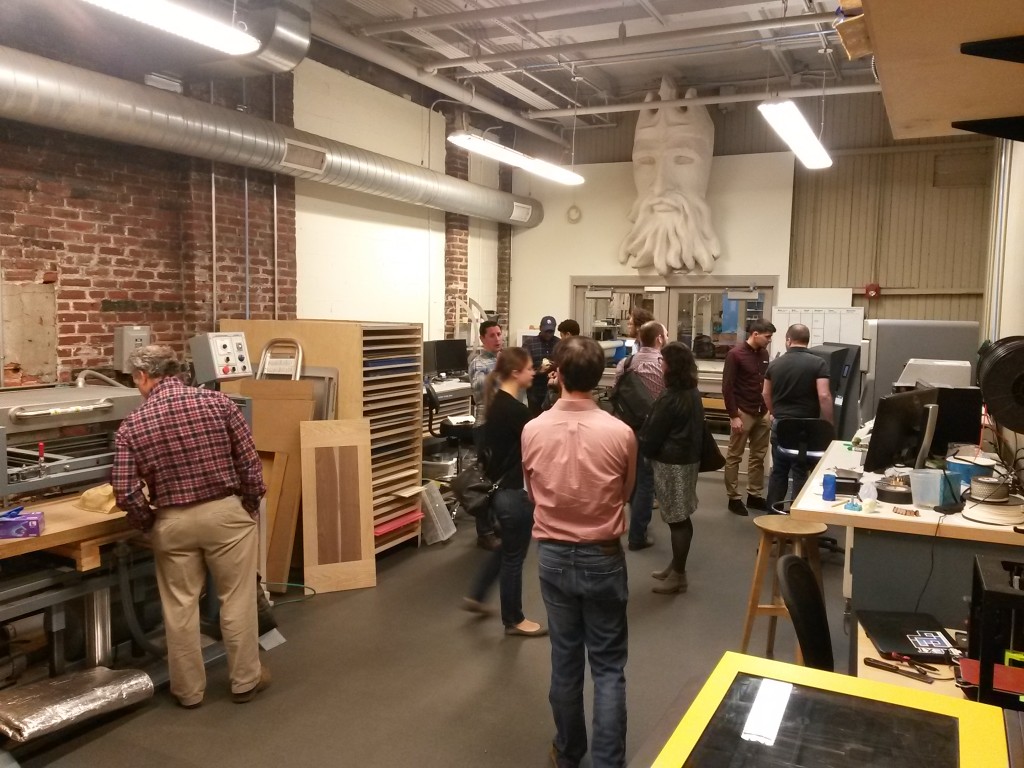 On Friday February 24th, the AIA-West Jersey Emerging Professionals Community (EPiC) observed "Tech Month", by taking a guided tour of NextFab, a local co-working facility and "maker-space" that provides technology training, production equipment and automated fabrication expertise to start-ups and creatives. The event was well attended, and included representatives of AIA-WJ, Philadelphia Emerging Architects (PEA) and the Philadelphia chapter of the National Organization of Minority Architects (PhilaNOMA). We were also joined by the project architect of the facility Jackie Gusic, AIA of Inhabit Architecture & Design, who provided insight into the background and design of the project, an adaptive reuse of a warehouse located among the building supply stores on Washington Avenue in South Philadelphia.
Eric Kaplan, Business Development Manager of NextFab, directed our tour and demonstrated the architectural applications of their digital automated production equipment. The metal and wood shops located on the main level featured some of the largest pieces of machinery, including water-jet and plasma cutters for metalwork, and two CNC mills for composites and wood-based materials. The advantages of 3D scanning for reproductions of architectural artifacts and sculptural objects were evident from the CNC milled prototypes that Mr. Kaplan presented. Afterwards, we toured the upper level which included the 3D printing and laser-cutting studio, where we had the chance to observe a 3D printer in action, creating a prototype of an architectural extrusion.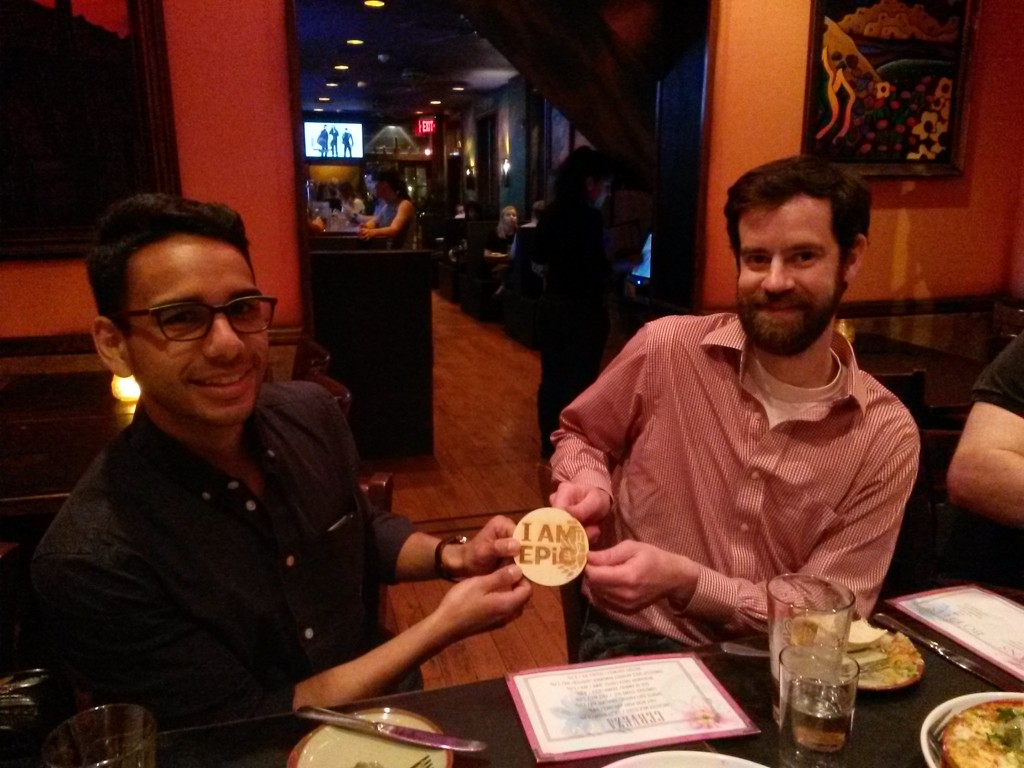 After the tour, the group headed to nearby Los Camaradas restaurant to enjoy some Mexican cuisine and discuss upcoming events and opportunities for professional development. By the end of the night a lucky participant was awarded a door prize custom laser-etched by NextFab, a plywood medallion emblazoned with the "I AM EPiC" logo. Thank you to all who participated to make this event a success!