AIA WJ Emerging Professionals: Seminar & Social – October 27, 2016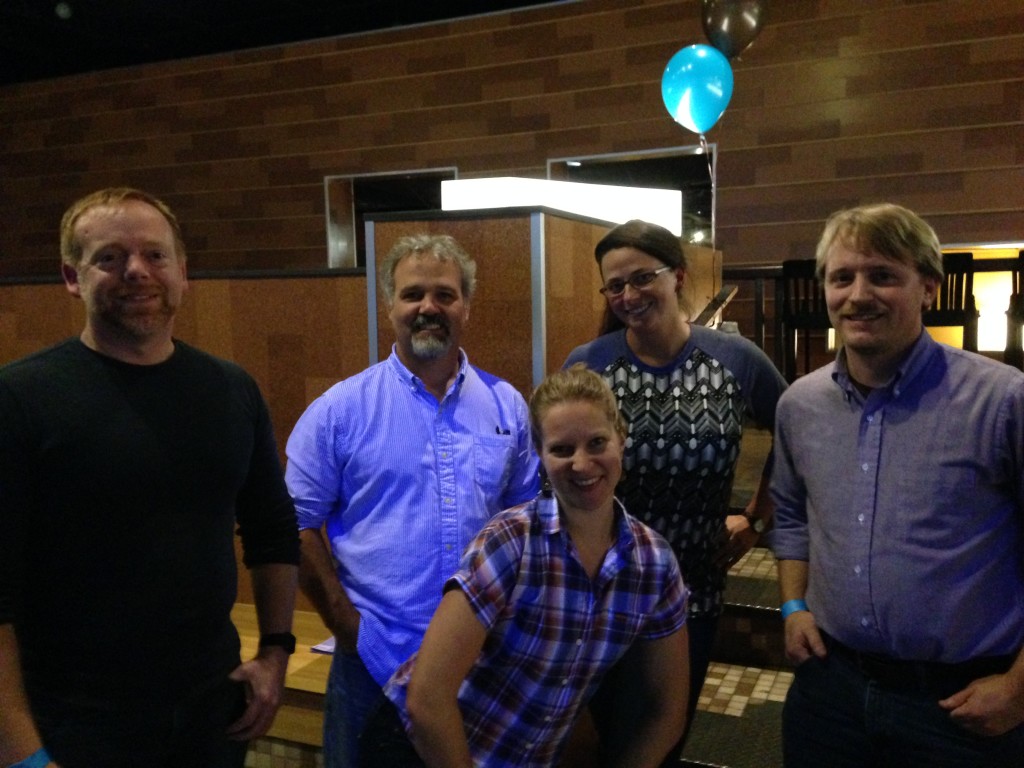 On October 27, 2016, Emerging Professionals gathered at Pinsetters Bar & Bowl in Merchantville, NJ for a seminar and social event hosted by Designplan Lighting Inc. and Illuminations Inc.
Attendees were treated to a hands-on presentation by Renee Chaykin, LC, Northeast Regional Manager for Designplan.  The presentation including demonstration of new and best-selling light fixtures available for both residential and commercial use.  In addition to the lighting product displays, participants engaged in a thoughtful question and answer session.
The discussion continued on the bowling lanes, as the Emerging Professionals and hosts rolled well into the evening in friendly, but spirited, competition.
AIA West Jersey thanks our hosts Designplan Lighting Inc. and Illuminations Inc. for supporting the component and this event.  If you are interested in learning more about Designplan or Illuminations, and their products and services please utilize the contact information below.
Designplan Lighting, Inc.
Renee Chaykin, LC
Northeast Regional Manager
(908) 996-7710
renee@designplan.com
www.designplan.com
Illumniations Inc.
Laura Teter
Specification Sales
610-764-7580
lteter@illuminationsinc.com
or
Nate Mcafee
610-325-2229
nmcafee@illuminationsinc.com
www.illuminationsinc.com