AIA WJ Emerging Professionals: Personal Finance Seminar – Sept. 27, 2016
On September 27, 2016, Emerging Professionals from AIA West Jersey and Central Jersey Components gathered at the Taproom & Grille in Haddon Township, NJ for a seminar featuring Personal Financial Planning Basics for Emerging Professionals. Attendees learned about Budgeting, Insurance Protection, Retirement/401k Planning, College Planning and Investing for yourself and your business.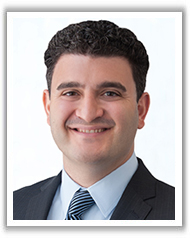 The seminar was presided over by Jason Gabrieli, CFP of HFM Investment Advisers, an emerging professional in the financial planning industry.  The presentation featured excellent discussion among the participants.
Light fare and cocktails were available during the networking portion of the event.
For additional information about Emerging Professional events in the West Jersey Component and across New Jersey, please visit the AIA NJ Emerging Professionals Community website: http://epic-aia-nj.weebly.com/